How to Find a Hidden Goldmine of Writing Ideas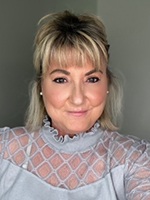 Sandy Franks
Sandy Franks here – AWAI's newest addition and the new Managing Editor of The Writer's Life …
Although I'm new to AWAI, I've been connected to this amazing company for a long time now.
I remember sitting in a small office with AWAI Co-Founder Don Mahoney, where all we had was a long, brown folding card table that served as our conference table, surrounded by a set of mismatched chairs.
There wasn't even a supply cabinet in the room so we had to buy some pencils and pads of paper from the mini-market next door. Back then computers were expensive and Agora – the company I was working for – couldn't afford to buy one for every single employee. We took turns having computer time; most everything we did was by hand.
Our task for this day was to figure out how copy bullets in sales letters are constructed. We gathered every direct mail sales letter we could find and went through each one page-by-page, line-by-line.
It was a time-consuming process. We thought we had figured out a pattern but weren't sure. So we shared our work with Mark Ford. "This is a good start," he told us, "but we have to make this easy to remember."
Mark was (and still is) brilliant at coining phrases and terminology. (Hint: a knack all budding copywriters should master). It took him maybe an hour to develop the 4 U's: Urgent, Unique, Useful and Ultra-specific. (If you have a copy of The Accelerated Program for Six-Figure Copywriting then you're familiar with the 4 U's.)
In fact, it was Mark who taught me how to review and critique copy. He saved every direct mail package he received. He pulled one out and said, "We're going to read this together." He made a copy for me and held onto the original. Then he took out a yellow highlighter and handed it to me.
My job was to highlight passages of copy that were benefits, promises or claims. He read the letter out loud and would signal when one of those elements appeared. I yellow highlighted them in my version of the letter.
It took time to get through the entire letter. When we were done, we did the same thing with another letter. By the end of the session, I could tell a benefit from a feature, and a promise from proof.
Each of these sit-downs, whether with Mark or Don, felt as if I were studying for an exam. Yet it wasn't really studying at all. It's what I call the "sweat equity" of building your business. It's this intensive sweat equity that took Agora from a $10 million company to close to $500 million.
It's the same type of sweat equity you can do to build your writing business. No doubt you've heard it said before, that, in addition to writing every day, you should read every day too.
If you've chosen the copywriting path, you should read a direct-response sales letter once a day. If you've chosen to write web content, read at least one piece daily in your niche. If you're chosen to write travel articles, subscribe to your favorite travel site and make sure you're reading at least one article a day.
But what I want you to do is take it one step further and actually study them …
Read through the pieces you're reading to find their structures … the promises made … the proof used to support those promises … how the headline is constructed … how each paragraph connects to the other … how the offer is structured. Take as many notes as you can and keep those notes handy.
Each time you are tasked with a writing assignment, and well before you write a single word, pull out your notes and review them.
This studying … this sweat equity is how you are going to build your business and ultimately allow you to live the writer's life.
Today I want you to start your new routine. It's easier than you think. Find something you can read in the area of paid writing you plan to pursue. (Hint: If you're taking AWAI's Six-Figure Copywriting program you'll find tons of samples in the Hall of Fame bonus that comes with it!) Get out a highlighter, and mark up all the places you find are interesting and strong.
Tomorrow, I'm going to share with you the secret of what I call the "golden rolodex" and why it could be the key to landing your first paying client.
So stay tuned. And by the way, if you have some questions or comments, please feel free to share them with me below.

The Professional Writers' Alliance
At last, a professional organization that caters to the needs of direct-response industry writers. Find out how membership can change the course of your career. Learn More »

Published: October 13, 2015