Six Degrees and Why They're Critical for Copywriting Success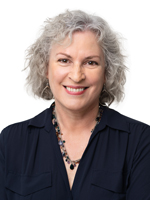 Pam Foster
Is it Thursday already? Wow – this week is flying by. It's Pam Foster again, your guest writer for this week's edition of The Writer's Life.
Today I'm going to talk about a different kind of peer power.
It's about being connected with the right people at the right time in your quest to become a successful copywriter.
To begin, I have a question for you.
Are you familiar with the theory called "Six Degrees of Separation"? It was a theory published back in 1929 stating that, "everyone and everything is six or fewer steps away, by way of introduction, from any other person in the world." In other words, a connection can be made between any two people by finding six people who are connected in some way.
To show how this theory works, a group of Pennsylvania students created the game, "Six Degrees of Kevin Bacon" back in 1994. Prompted by a Rolling Stone article in which the actor Kevin Bacon commented that he had worked with everybody in Hollywood or people who know everybody in Hollywood — the students set about to prove that you can make any connection to Kevin Bacon with six people.
It works like this. Let's say you want to connect Kevin Bacon to your grandmother (hypothetically).
You could say something like: Kevin Bacon was in The River Wild, which also starred Benjamin Bratt. Benjamin Bratt attended the University of California at Santa Barbara, where he was friends with (let's say Jim). Jim's mother lives in Laguna Beach, California, which is where your grandmother lives. Jim's mother also uses the same hairdresser as your grandmother. And so, by way of that hairdresser, you have your six connections linking Kevin Bacon to your grandmother!
Now, this is a silly hypothetical example, but the point is …
EVERYONE is connected in some way, if you look hard enough. And those connections can be powerful if you're aspiring to live the writer's life.
How so, you may ask?
Well, hear me out.
Let's say you're just beginning a career change from full-time corporate employee to an independent freelance copywriter, and you want to work in the health niche.
Your #1 goal is to find your first client in the health niche. More specifically, a client that develops and sells alternative, natural health and wellness products.
So … you begin studying AWAI programs. You absorb all the information about the craft of copywriting, and you practice all the exercises. You're making progress and you're getting comfortable with your writing. And, you're even taking it a step further by writing spec assignments for health companies, so you can build your portfolio.
But then what?
How exactly do you get feedback on your work in that field, so you know it's professional, and appropriate to show as samples of your copywriting skills?
And, how do you dive into the natural health and wellness world to find the right contacts at the companies that actually HIRE freelance copywriters?
Aha! This is where the six degrees of separation come into play, with one slight modification.
In the copywriting world, everyone's connected by maybe only two, three, or four people.
This means you don't have to connect six different people to get to your goal of finding clients. You might only need to reach a couple of people who can lead you there.
Let's look at just two possible examples of who these people might be.
A master copywriter who can guide you on the quality of your work … and who happens to write for the health niche
A newer copywriting peer … someone who may have a background in the health field and "knows people"
Each of these people could be just one or two connections away from your target clients in your field of interest.
Easy, right?
Well … almost.
You actually have to meet a master copywriter who has worked in the health field … and who's willing to work with you and introduce you to potential clients.
And, you need to meet many fellow copywriters to increase the possibility of finding one who may have contacts in the health industry.
What's the best way to meet these important people?
Through AWAI, of course. Their community is HUGE, with hundreds of copywriters who fit the descriptions I outlined above.
Here are a number of ways to introduce yourself to the right connections and work with them as well:
AWAI social communities: Start with LinkedIn, B2B Writing Success on Facebook, and Wealthy Web Writer
AWAI articles and blog posts: Read through the AWAI article archives to see a variety of helpful topics, written by master copywriters. At the bottom of each article, you can post a comment to provide feedback or ask a question. It's a nice way to break the ice with someone you'd like to meet.
AWAI events (webinars, calls, and in-person events): Throughout the year, AWAI presents a number of events where you'll hear from experts and connect with peers. Watch your emails for details, or check out the live training events page.
These are just a few of the many ways you can meet master copywriters and peers who can help you reach your goals.
I encourage you to explore the notion of connecting with the right people, and get going on it today!
In addition, please leave a comment if you agree or disagree that the Six Degrees Theory can work for your copywriting progress.

The Professional Writers' Alliance
At last, a professional organization that caters to the needs of direct-response industry writers. Find out how membership can change the course of your career. Learn More »

Published: October 22, 2015