The Strategic Approach to Becoming a Successful Writer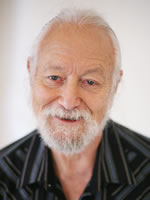 Will Newman
It's human nature to put things off for "just a little while."
Amid the clatter of plates and glasses during lunch break at this year's Bootcamp, Carol Parks told me she had put copywriting success on hold when she first got The Accelerated Program just like Les Worley had. But in Carol's case, she devised an unusual strategy for getting herself back on track.
While this strategy has pushed her closer to her dream of being a successful copywriter, it's a strategy you could use for accomplishing any of your important life goals.
But first, a little about Carol:
I'm a mom of five children – three sons and two daughters. I homeschooled my children. And for all those years until the end, I also ran a private piano school and taught anywhere from 45 to 60 students a week.

I did this in three different states as I followed my husband around for his corporate jobs. And frankly, I was burned out … especially with teaching my own children in their subjects, then turning around and teaching piano for six more hours.

I was looking for a change. Looking to find out what my next step should be. I tried selling real estate for a couple of years. I decided I'd never see my kids grow up if I kept that up. I was working 60 hours a week to make a pittance.

So I got the "Can you write a letter like this one" letter. I thought it looked good. My kids had started to fly the coop, so I was looking for something that would allow me to travel. So I ordered The Accelerated Program. I promptly put it on my bookshelf where it sat for three years.

[This is Will again. I've heard Carol's story repeated many times. AWAI members who buy the program and let it sit. Potential members who plan on buying the program but put it off. As you learned from Les's story yesterday, some members let it sit for a long, long time. But what Carol did next made a huge difference in her life.]

In 2006, I got an invitation to come to Bootcamp. The invitation was so compelling, I knew I had to go. But I had a hard time justifying spending money on Bootcamp when I had The Accelerated Program gathering dust on the bookshelf.

So I negotiated with myself. "I would sign up for Bootcamp," I told myself. But I would go only if I finished The Accelerated Program. This was August, so I only had a couple of months to get it done. So I made time everyday to work on the program.

I finished the program before Bootcamp, and off I went. I'm so glad I did because by the time I got through Bootcamp, I was committed to "I can do this!"

I joined COS while I was at Bootcamp that year. I had the same discussion with myself about COS that I had about Bootcamp. About the expense. But I couldn't see passing up all the benefits like access to all the AWAI programs, and the Targeted Learning Programs like Headlines and Leads.

So I joined Circle of Success on the payment plan. Joining made me feel like I'm in the loop. What I mean by that is having instructors, other COS members, and AWAI staff who can support me when I need it.

That support from COS – and the belief in myself that support gives me daily – helped my career immediately. I landed a client from Job Fair at that very same Bootcamp. And I've been working as a copywriter ever since.
I asked the Circle of Success friends I met with to tell me a lesson they've learned from COS, or Bootcamp, or being a copywriter … a lesson they wanted to pass on to you. Only I didn't ask Carol since she'd woven her lesson into her conversation with me.
Carol's lesson is a very effective strategy she used to propel her success … a strategy you can easily use.
Like other AWAI members, after getting The Accelerated Program, Carol put it aside to "pick it up soon." But Carol put it someplace – on a prominent bookshelf – where, in her words, "it nagged me constantly."
Keeping her goal of being a successful copywriter visible daily eventually worked its magic. Now, I'm not suggesting you deliberately put The Accelerated Program or any other aspect of your success plan on hold. Never! You can always find a time, even if it's just 15 minutes a day, to invest in your success.
But I am suggesting this: If you've stuck The Accelerated Program on a back shelf, pull it out right now. Put it on your kitchen table or someplace you'll see it clearly. As you go by, touch it and tell yourself, "Today at 7 o'clock." (Or whenever you can give it at least 15 minutes.)
Then do it!
Maybe it's not The Accelerated Program you've put on hold. Maybe you've been putting off joining AWAI in the first place.
When should you do that? There's no better time than right now.
Whatever it is you've decided you need to be successful, make it visible. Then do it today. Don't put it on hold for three years like Carol did. Or eight years like Les.
How long have you put off making those vital steps for success? What have you done – or what are you doing now – to get yourself moving? We'd all love to hear. Let us know in the comment section.
Tomorrow, you're going to hear from another of my COS friends … this time a member who went from Air Force pilot to copywriter when we visit with Jim Panter.
Until then, keep writing!

The Professional Writers' Alliance
At last, a professional organization that caters to the needs of direct-response industry writers. Find out how membership can change the course of your career. Learn More »

Published: October 28, 2015