Three Ways to Stay Current in Your Industry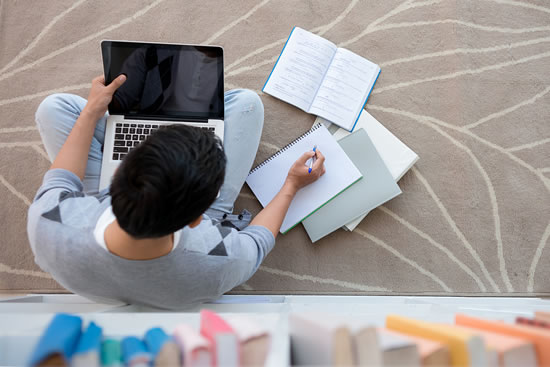 When you're a copywriter for a specific industry or niche, you can charge more for your work than someone who's not a specialist. The flip side of that equation, though, is that you absolutely must stay on top of news and developments within your industry.
After all, that's where your additional value to your clients lies. It's worth it to them to pay you more when they don't have to educate you for each and every project.
Staying current is worth the time investment because of the additional fees you'll be able to charge. But how do you stay current in your industry while maintaining a busy writing schedule?
Your first hurdle is to understand your chosen niche well enough to know what constitutes "news" for that industry. That, in turn, will guide your choices of where to look for news. Fortunately, some sources are universal, and apply to any industry.
Here are some suggestions that will work for you, whether your niche is alternative medicine or Zamboni maintenance.
First, search for trade associations in your industry. Ideally, you'll find at least one that is national — or even international — in scope, and holds regular conferences, workshops, and shows or expos. What types of memberships does it offer? Would you qualify for membership as a copywriter in that industry? If you can join the association, give the shortest membership period a try to see if it's a worthwhile investment — it usually will be.
The Federation of International Trade Associations, Marketing Mentor's List of Trade Associations, or even Wikipedia are good places to start.
Next, locate informative industry publications and blogs.
Use social media — find appropriate LinkedIn, Google Plus, or Facebook Groups to participate in, and follow industry leaders on Twitter.
Create Google Searches for relevant topics.
Once you've got this infrastructure in place, you're ready for some fine-tuning.
Sifting Through the News in Your Industry
What comprises industry "news" can cover a lot of territory. New discoveries and techniques are always newsworthy. Depending on your niche, other important news can include things like:
New or reassigned employees at major players in your industry
New facilities
Relocated facilities
Mergers or buyouts
New partnerships
Patents
Results of studies
Lawsuits
Charitable and community outreach
If your niche involves sports or the entertainment industry, "news" also includes personalities and peccadillos.
If you're involved with construction, building trades, or real estate, "news" can include unusual weather events, opening or closing of other, non-related businesses in the area, schools, transportation, and lots more.
News is often fast-breaking. To stay on top of these fast-breaking developments:
Set up alerts or searches in Twitter and other social media. If you use a tool like HootSuite, you can assign each search to its own stream. Spend a few minutes each day scanning the stream for items of interest.
Follow industry forums (they could be on LinkedIn or other social platforms).
Scan trade association websites.
Subscribe to industry blogs.
Create Google Alerts for specific companies or key phrases in the industry. Whenever there's news, Google will let you know.
Keep in mind that breaking news often includes a rumor component, so check the facts before you assume something you see on Twitter or other social media is true.
Depending on the type of news, there may be coverage in traditional media as well.
Don't keep breaking news to yourself! Once you find it, demonstrate your industry expertise by sharing it through your social channels. Also use what you learn to come up with ideas for your clients and pitch those projects to them.
Track Important Developments
In addition to staying current with industry news, it's important to stay abreast of new developments within the industry. These are changes in thought or in the way of doing business. They happen more slowly than what's in the news, and if you wait to learn about them through news outlets, you'll be behind the curve.
For important developments, you'll find informational articles on industry websites and blogs, as well as trade magazines.
Industry podcasts and webinars are also a rich source of information. So is good old-fashioned networking with knowledgeable people in the industry.
You'll also learn about new developments at trade shows, conferences, workshops, and seminars. Live events present wonderful opportunities to network and meet prospects while you're adding to your depth and breadth of industry knowledge.
Speaking of Networking …
As a web writer with an industry specialty, don't overlook the power of networking to help you stay current on what's happening within the industry.
You can network at a live event, like a trade show, conference, or local trade association get-together. Use social media channels to network, as well. Find relevant LinkedIn groups for your industry, or put together a Twitter list of industry movers and shakers to follow. Get to know them online, then move your conversation to email, phone, or in-person meetings when it's appropriate.
It's also possible to use the comments section on industry blogs for networking. Leave informative, thoughtful comments, and reply to comments from others. When you find someone you'd like to connect with, follow them on LinkedIn, Twitter, Google Plus, or another social platform where you can interact easily.
The ultimate form of networking is to establish a mentoring relationship with someone more knowledgeable than yourself. If you can, find a knowledgeable and well-connected industry insider who's willing to help you out. Sometimes, this is just as easy as asking.
Making the Time
Schedule time regularly to learn what's happening in your industry. With a full writing schedule, it's easy to let this slip, but setting aside even an hour a week can help you stay informed and help to establish you as an industry expert.
Your bottom line will thank you.
This article, Three Ways to Stay Current in Your Industry, was originally published by Wealthy Web Writer.

The Professional Writers' Alliance
At last, a professional organization that caters to the needs of direct-response industry writers. Find out how membership can change the course of your career. Learn More »

Published: October 28, 2015