The Truth About One Type of Copy Being Better Than Another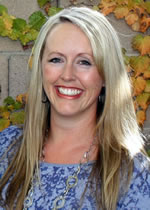 Mindy McHorse
About two years ago, I worked on a video sales letter with a client. It was a long one—upwards of 30 minutes. And it worked like gangbusters, converting prospects right and left.
So, it was a little amusing when the client got an angry email from a customer claiming that the video was way too long and boring and that long copy never works. She said she only ever responded to short messages and that nobody had time for the long stuff.
Which brings us to Copywriting Myth #4: One type of copy is better than another (short vs. long, video vs. written, etc.).
The funny thing about that particular customer's letter is that she was a long-time customer of my client, and she'd first converted from prospect to buyer through a sales letter that was over 20 pages long.
Any client worth their salt keeps data like that so they know what's working and what's not, what's worked in the past, and what customers are responding to in the present.
Because the truth is, there is no single, infallible answer to the question of, "What type of copy works best?"
The only way to find out what works best is to try different techniques, test them, and keep track of results. And, what's working well in one business may not ever perform decently in another business.
As a matter of fact, this is one of the reasons copywriters can make so much money. When you're well-versed in the different types of projects copywriters can take on (we covered this yesterday), it becomes easy to expand a project.
For example, let's say you write a lift note for a client. But you have two different ideas, so you write them both and send them to the client with the suggestion to test to see which is stronger. The client takes you up on it, and one of the lifts is a clear winner—meaning the product you're promoting in that lift gets more people to buy than the other lift.
Because you now have proof that your idea is strong, you can pitch other projects that expand on that original winning lift idea—like pay-per-click ads, a social media campaign, and a landing page.
And from there, you can see which approach is better at converting more prospects to customers.
When starting any new project, always ask your client for data on what prospects have responded to in the past. This saves you from a lot of upfront guesswork as to which type of copy will pull best for that client. But at the same time, be open to new approaches and suggest alternate projects to your client if it feels warranted. After all, you never know what will work until you test it.
Tell me—have you ever expanded one of your writing projects? How did you do it? Please share your tips below.
Tomorrow, I'll be back to close out the week by overturning a myth about the current boom in copywriting.

The Professional Writers' Alliance
At last, a professional organization that caters to the needs of direct-response industry writers. Find out how membership can change the course of your career. Learn More »

Published: October 1, 2015