What Really Happens When You Have a Personal Copywriting Advisor?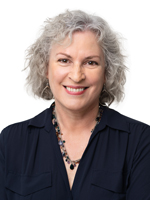 Pam Foster
"I'm confident in writing headlines and I owe that to you. Thank you soooooo much."
Happy Wednesday! It's Pam Foster, your guest writer this week, and the above comment came to me from a new copywriter I recently helped.
You see, as a Circle of Success instructor, I get to meet and work with many new aspiring copywriters. This individual was one of those people.
His heart is set on writing for the financial industry. It's a tough niche, with a LOT of competition. But it's also a hungry niche with a constant demand for skilled copywriters.
So, he has decided to tackle this niche and make his dream happen as quickly as possible.
Now, before I go further into his secret to building confidence in his copywriting abilities … I'd like to talk to you about a bigger concept that will affect your growth.
You see, you may have already been pursuing each of the Five Phases of Copywriting Success on your own, using all the tools available to you through AWAI such as free articles and webinars, low-cost programs, online communities, and other terrific tools along the way.
And, you may have been making decent progress as you study the articles, samples, programs, etc. and apply your new knowledge to the work you're doing.
CONGRATULATIONS on these efforts!
It demonstrates your commitment to making the writer's life a reality for you.
But, to make accelerated progress that boosts your confidence and abilities — you'll want to consider adding a "power tool" that takes you much further … much faster.
That power tool is a professional copywriting advisor; an experienced master who's dedicated to your success.
To explain what I mean by power tool … let's go back a few years.
When I was an aspiring freelance copywriter looking to get out of the corporate cubicle world, I ordered and studied a number of AWAI programs on copywriting. They were excellent! I was getting the inside scoop on writing powerful copy and much more.
Sounds great, right?
Well, it was kind of great.
But I got stuck.
I was studying these concepts on my own most of the time, back in my house in Maine, without anyone to check my work and provide suggestions for improvement.
I had hit a wall in my writing skills and I wasn't sure who to ask for help.
My Delray Motivators peer group was awesome, of course — but they were all as new to copywriting as I was.
I had arrived at a point where I needed more. I needed the guidance of a seasoned pro.
So, I decided to invest in a copywriting coach, which made a huge difference in how I promoted my business. It was wonderful to have someone ask me the right questions, review my website, etc.
But … the coach was focused on my self-promotion efforts, not my specific copywriting skills.
I STILL needed someone who was more than happy to reinforce key concepts with me, answer me questions about the craft, review my copywriting samples, make suggestions to strengthen my work, and provide encouragement to me as I built upon my successes.
Luckily, I found an AWAI program offering the professional guidance of expert copywriters, with one-on-one support.
It was just what I needed to grasp The Big Idea of successful promotions, how to write powerful headlines and leads, how to emphasize a strong offer to make it irresistible, and so forth.
Suddenly I was feeling like the "Karate Kid" learning from the master … and gaining a ton of real-world insights as a result. With that pro looking over my shoulder, I was able to become a better writer very quickly.
It gave me the assurance to push forward and build a lucrative path that was right for me, knowing I could handle any type of assignment.
So now … we fast forward to the new copywriter I helped just a few weeks ago.
Bear with me – you'll see what this all means to you!
The new copywriter who thanked me just recently was very kind to give me credit … but it was much more about him making the effort while I provided guidance.
He was the one who submitted samples to me, listened to my feedback, submitted re-drafts and did all this with enthusiastic energy and focus. He made the most of this opportunity to work with me, and didn't stop.
And you know what? He not only found the confidence to tackle a tough financial promotion as his first copywriting project, he got rave reviews for his efforts.
I know he has an excellent chance at breaking into the financial copywriting niche because he's moving quickly as knowledgeable writer.
This is the kind of progress you can enjoy too, with your own professional copywriting advisor.
Consider finding an expert copywriter to help you starting now. You might want to reach out to a master copywriter and see if he or she will mentor you. Or you can sign up for an AWAI program that will guarantee you plenty of time with leading copywriters … as I did.
Tomorrow I'll explore the topic of making the right connections for your copywriting life. What I mean is, up until now, I have talked about meeting peers and master copywriters who can be helpful in supporting your quest. But … you also want to be aware of making the right connections. I'll explain tomorrow.
Meanwhile, please leave a comment about the concept of working with a copywriting advisor, especially if you've been fortunate to work with one.

The Professional Writers' Alliance
At last, a professional organization that caters to the needs of direct-response industry writers. Find out how membership can change the course of your career. Learn More »

Published: October 21, 2015