What to Do When Your Client Doesn't Have Clear Marketing Goals

Marketer Mike has a well-defined marketing plan. He knows exactly how each project fits into the big picture. He has measurable goals, and he knows what success will look like every step of the way.
Mike is an ideal client, because when he hires you to write his web copy, he can tell you exactly what he needs that copy to do for him.
But not all clients are like Mike.
When a client doesn't have clear goals, it's imperative that you step into a consultative role and help them define and set some. Because it's only when you know the client's ultimate goal that you can write the most effective copy for them.
To help your client get clear on the purpose of a project, start by asking these six questions about goals …
1. Why Are We Doing This Project?
What are your client's expectations?
Do they want to acquire new customers? Do they want new business from their existing customers? Are they building a list? Are they launching a new product or service? Do they want to foster more and better engagement?
Knowing what the client expects to get out of the project moves you down the path to writing web copy that gets the job done.
2. Who Are We Talking to?
Many times, I've had a client tell me we're talking to "everybody." And each time that happens, I remind them that copy is more effective when the reader feels like they could be sitting at a bar talking to you rather than like they're just one of the 800,000 people attending a New York Philharmonic Concert in Central Park where you're interrupting the show and shouting at them from the stage.
Having a defined, specific audience enables you to write persuasive copy that will speak directly to that audience.
3. When Will You Be Using the Copy?
In addition to knowing your deadline for getting copy turned in, you also need to know when it will be used. Will it be evergreen content? A holiday promotion? A seasonal launch? Are you trying to sell new air conditioning units in the dead of winter? (Not impossible, by the way, if you take the right approach.)
Your copy will be more effective when you can make it appropriately timely.
4. What Action Do You Want the Reader to Take?
Does your client want the reader to click through to a landing page or online store? Buy now? Call for an appointment? Leave a comment? Share with others? Come in to a physical retail store or office?
As a web writer, you never want to have to guess at the appropriate call-to-action, so make sure you ask.
5. How Will We Know If We Achieve Success?
This is perhaps the most important question, and one that some clients may not have a ready answer for. You want to know how your client will measure the project's results … the metrics they'll use.
For example, is an increase in the number of Facebook page Likes the number we're tracking? Or is it the percentage of highly-engaged fans? Unique visitors to a page, or bounce rate?
What's the primary metric? What's most important for your client to accomplish with this project?
You need to know where you're going so you can effectively work on getting there.
6. How Does This Project Fit Into the Bigger Picture?
Sometimes clients don't want to open up about their bigger picture. Often, they prefer to keep us writers on a "need to know" status … and they figure we only need to know about the specific project we're working on.
However, if you can get your client to include at least some details of that big picture, you can write better copy for them.
For example, if you're hired to write a series of articles on a specific topic as part of your client's content marketing strategy, you can do a good job by just giving them what they asked for. But if you also asked for a glimpse of the bigger picture — like what special offer they were promoting during the time when the articles would be published, or events that would be happening — you could make the series more relevant by tying your content into what else was going on.
SMART Goal-setting
You may know the SMART acronym for goal-setting. SMART goals are:
Specific
Measurable
Achievable
Relevant
Time-sensitive
By using my questions, you can guide your client toward defining SMART goals for your project.
Setting CLEAR Marketing Goals
But in addition to being SMART, marketing goals also should be CLEAR:
Collaborative. Two heads are better than one.
Limited-time. Deadlines inspire action.
Expectant. Expectations should be defined and shared with everyone involved.
Assignable. Tasks should be delegated to those who are best equipped to handle them.
Results-driven. You need to know what results you want AND have a method of measuring those results in order to know when you've achieved success … or know what you need to change for a better outcome.
When your client's marketing goals aren't CLEAR, you're doing them a disservice if you don't address the issue. You're also making your own job as a web writer harder than it has to be.
So put on your consultant's hat and ask the appropriate questions. Collaborate. Hammer out deadlines, and define expectations. Know the specific tasks you're responsible for and what will be assigned to another person.
And be sure you know the desired results, as well as how those results will be measured.
I'd love to know what YOU think! If you have something to add or an experience you'd care to share, please leave a comment below!
This article, When Your Client Doesn't Have Clear Marketing Goals, was originally published by Wealthy Web Writer.
Enrollment NOW Open for
Circle of Success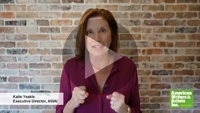 Only a few times a year, we open the doors into this exclusive group that will put you on the fastest path to becoming a highly paid, in-demand copywriter. This is the absolute highest level of hands-on learning offered anywhere in our industry.
Every resource is available at your fingertips along with live learning, guided mentoring sessions, professional copy reviews, access to clients, FREE admission to Bootcamp and more! But spots go fast.
Here's how to reserve your place.
Published: October 14, 2015