Why Practicing Your Craft Makes You Successful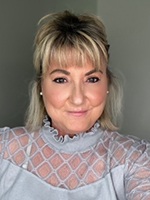 Sandy Franks
Remember that movie with Woody Harrelson and Juliette Lewis, Natural Born Killers? If you haven't seen it or to refresh your memory, the film is about two serial killers who become tabloid sensations. The movie implies they were born killers.
I don't know how true it is that killers are born, but I can tell you that in pursuing a writing career, there are not people among us who are natural born writers. Yet, we hear it all the time "born to play basketball," or "born to play music," or "born to write."
Now I'm sure some people will disagree with me, but let me suggest you read The Genius in All of US by David Shenk. David lays out a great argument, filled with tons of scientific proof that natural born talent is nothing more than a myth.
You see, over the past several decades, tremendous strides have been made in genetic science. Shenk says that science is showing is that environment and other facts make people great at what they do, not their genetic make-up.
Take Mozart for example. Everyone assumes he was born with natural music talent. But dig a little deeper and you realize that his surroundings played a huge part in his music greatness. His father was a superb teacher and developed a highly effective teaching system that allowed Mozart to master music.
Or there's Michael Jordan, who's college basketball coach would intentionally put Michael on teams with weaker players so that he would have to work harder not to be like one of them.
Or even golfer Tiger Woods, who began imitating his father's golf swing at age six months. By the time he could walk, his father had him on the golf course, swinging at balls.
If there isn't natural born talent, then how do people such as Mike Palmer, Clayton Makepeace, Bob Bly, or Richard Armstrong (by the way, all of them were here at Bootcamp this week) become great copywriters?
Practice my dear reader, practice. When Mike Palmer made the decision to become a copywriter, he "practiced" his craft by writing reports, articles, white papers, and essays … whatever he could to learn everything about writing for financial publishing.
Porter Stansberry, Mike's boss and the founder of S&A Research, now the largest financial publisher in the country, started his career out as an editor for a financial newsletter. His big break came when he wrote a promotion for a newsletter bearing his name. But that big break didn't happen overnight.
If your desire is to become a writer … whether it's copywriting, web writing, or business-to-business writing, one of the best things you can do is practice writing.
Doesn't matter if you don't have a paying client. Just start writing and keep writing. That's going to help you reach your goal of living the writer's life.
I've enjoyed sharing my experiences with you in this week's issue of The Writer's Life. I hope you've benefited from each one. I'd love to hear your thoughts and feedback. Please drop me a line below.

The Professional Writers' Alliance
At last, a professional organization that caters to the needs of direct-response industry writers. Find out how membership can change the course of your career. Learn More »

Published: October 16, 2015