Why There's No Better Time to Become a Copywriter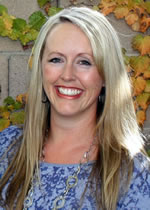 Mindy McHorse
We've been talking all this week about myths surrounding the profession of copywriting, and today's is probably my favorite.
Here's Myth #5: Copywriting as a profession is a communications fad.
People say the Internet is the reason for the crazy growth in copywriting. And sure, it's definitely caused a boom over the past decade … not to mention introducing loads more ways for writers to make a living.
But here's the thing … if copywriting were just some passing fad, it wouldn't have such a long and colorful history.
Of course, that history dovetails with the history of advertising. And the first printed advertisement in English dates back to the year 1477, when a three-by-five inch handbill offered a prayer book for sale.
Not long after came the longest-running ad campaign in the history of the modern world: The call to colonize America with the promise of free land.
Then, as advertising blossomed into an industry on its own, so did the position of copywriter. That's when copywriting legends like Robert Collier (1885-1950) initially came on the scene. Collier was one of the first to elaborate on the importance of writing to produce emotions in your reader.
Other greats followed, like Victor Schwab (1898-1980), who's been called "the greatest mail-order copywriter of all time" and believed in the power of deep research.
John Caples (1900-1990) and his famous "They Laughed When I Sat Down At the Piano, But When I Started to Play!—" ad followed, including his most significant contribution to copywriting, his book Tested Advertising Methods.
Many other icons followed, from Gene Schwartz and David Ogilvy to today's respected greats, Bob Bly, Donna Baier Stein, Dan Kennedy, and Mark Ford—among many other notable writers.
Copywriting has gone through mediums that include everything from the printing press to newspapers to magazines, billboards, mailers, posters, and of course—the Internet.
And that's where the promising future of copywriting is now rooted. Opportunities to make money in copywriting have always existed, but they've ballooned exponentially in recent years. It's why copywriting has been ranked as one of the top five careers of the 21st century. It's why we can no longer imagine wanting to know more about a store and not finding a website about it online, complete with an e-newsletter invitation and social media share buttons.
Our digital transformation has pushed communication techniques to change faster than any other time in history.
So, what does this mean for you?
Two things:
The fast pace of communications advancement demands you keep your writing skills fresh to stay at the top of your game. Subscribe to cutting-edge, industry newsletters (this one is a good start!) and take time every week to learn about new trends.
Niche marketing will only grow in demand—because with information so easy to access, consumers expect specific data at the touch of a button. If you've ever wanted to dive into a niche-based writing market, now's the time.
In other words, there's always been demand for copywriting skills. And there always will be.
If you'd like additional guidance on cutting-edge writing trends and tips that direct your writing career decisions, subscribe to Barefoot Writer Magazine.
In fact, this is a big month for Barefoot Writer—it marks our 50th anniversary issue! It's out for the first time TODAY, complete with tell-all interviews with Katie Yeakle and Rebecca Matter (one of the most fun interviews I've EVER been part of!) and an eye-opening, true life story of how one woman used copywriting to take multiple life-leaps—all of them HUGELY rewarding.
You'll love it. Subscribe today, or better yet—become a Barefoot Writer Club member and get all the bonus perks and access that come with membership.
Still have questions about getting started in copywriting? Or, want to tell me about your most recent successes? Share below, please!

The Barefoot Writer
Discover a lucrative style of writing that will give you as much freedom as you can have while earning a great income at the same time. Learn More »

Published: October 2, 2015