Why Writing is the Ultimate Form of Creative Freedom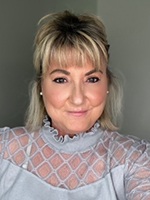 Sandy Franks
The fondness I have for AWAI isn't simply because I used to write Monthly Copywriting Genius. It's because of the people behind the company such as Katie, Rebecca, Paul Hollingshead, Mark Ford, and of course, Don Mahoney.
But it's not just the people that draw you in … it's the business itself. There's something about the publishing business that gets you hooked. Publishing gets in your veins.
In my early career days at Agora – the $500 million publishing company where I worked before coming to AWAI – I couldn't quite understand what it was about the business that was so addictive. Many of my colleagues and I would joke and call ourselves "the island of misfit workers."
Now that I'm older and wiser, I realize there's nothing "misfit" about it. What draws most people into publishing is the same thing that draws so many aspiring people into the world of writing: creative freedom.
In fact to some people, writing is similar to being an entrepreneur.
Think about it. An entrepreneur starts with an idea. Maybe their idea is a new invention, a new way of doing something better, or a service or product they're passionate about. They do whatever they can to bring their idea to fruition.
The same is true with writing … that is, writing worth paying for!
Truly great writers find ways to make ideas feel new to the reader, whether it's coining a new phrase, writing a seductive headline that says "read me," or even writing an article on a topic that has been written about dozens of times, and finding a compelling way to cover it that keeps people reading to the very end.
What I'm telling you is that great writers create something new.
They're always looking for that "edge" that makes their writing stand out from the rest.
The very fact you've showed an interest in getting paid to write by reading this e-letter signals your entrepreneurial self is trying to come out.
Forget Sheryl Sandberg's leaning in, my advice is let it out, let it all out. Let your entrepreneurial spirit loose through your writing. Don't hold back. Learn every secret AWAI has to share with you and dare to create something new.
Trust me, it will be the best decision you can make.
I'll be with you the rest of this week, sharing a few secrets and insights I learned in my 28 years. In fact, tomorrow, I'm going to let you in on what AWAI Founder Mark Ford taught me about a yellow highlighter. Sounds odd, but it will be worth your time to read it.
Also in tomorrow's edition of TWL, you're going to notice a change …
We'll be unveiling a brand new masthead and logo. I'd love to hear your thoughts about it or if you have questions for me, please feel free to drop me a line below.

The Professional Writers' Alliance
At last, a professional organization that caters to the needs of direct-response industry writers. Find out how membership can change the course of your career. Learn More »

Published: October 12, 2015