Ask These 3 Questions and Watch Your Income Soar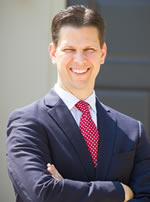 Joshua Boswell
My first few phone calls with prospective clients were a disaster.
Prospect: "Who have you written for?"

Me: "Ummm … no one. I'm just getting started."

Prospect: "Can I get a few writing samples?"

Me: "I don't have any … but if you give me an assignment I will!"

Prospect: "What do you charge?"

Me: "Well … at this point anything you'll pay me … PLEASE my kids are starving, the power is going to be shut off and my in-laws want their money back that I borrowed!!! PLEASE!!"
Yeah – you can see it was pretty pathetic.
I HATED – with a passion – being asked questions like that.
I HATED – vehemently – looking like a double-headed dunce cap idiot.
I HATED – down to the very marrow of my bones – feeling like I was begging for a project. Groveling is not my style, you understand … plus, it's the ultimate turn off for clients.
Then one day, as I was thinking over things, I had a startling realization …
The person asking the question is in charge of the conversation.
I was leaving myself wide open to look like a clueless newbie … and no one wants to hire a clueless newbie. They want to hire professionals.
So right then and there, I decided to turn the tables.
From now on, I'd be the one asking the questions.
I learned there are three questions that could keep me in control of the conversation … and when combined with my information packet, would help me keep my composure and stop begging.
Maybe, they'd start begging for me to work with them instead. =)
Here are the three questions … I call them the Golden Questions (that's because the bring me in lots and lots of gold … )
What do you want?

You can ask it like this, "So, what projects are you working on right now?" or "What is the most pressing thing on your plate right now?"

Why do you want it?

You can restate this on like this, "How does this project fit into the bigger campaign?" or "What are you using this copy for?"

What does it look like when you get it?

Here are a few versions of this, "What are your dream results from this campaign?" or, "If this was the best copy you've ever used, how would you know?" or, "What matrix would you use to gauge the outcome?"
There are lots of ways to ask these three questions, but once you get good at using these questions, you'll remain in control of the conversation.
Now, being in control of a conversation is a very good thing … but there's another massive benefit to using the Three Golden Questions …
These questions allow me to market myself like Disney.
Have you ever been to Disneyland?
The sign says, "The Happiest Place on Earth" … and I admit, it's pretty cool.
But, the really happy people are the ones making bank from that enterprise.
The model is based on a concept called, "Skew Curve Marketing." Here's how it works …
You buy a ticket to get inside the park.
Disney takes that money and applies virtually all of it to park operations. As expensive as the tickets are, they make very little profits from ticket sales.
But, then you step inside the park …
Inside you find …
photo ops with living breathing Disney character superstars (90% profit margin)
cute trinkets of Mickey, Minnie, and every princess known to man (85% profit margin)
insanely expensive food (90% profit margin)
express line options (100% profit margin)
stroller rentals (90% profit margin)
branded clothing (90% profit margin)
etc, etc, etc …
In other words, once they have you inside, they collect their profits.
Plus, you're reminded of all the cool Disney movies you haven't seen in ages and you go on a Disney movie buying and watching bing when you get home!
And, that is how they made $2.2 billion in profits last year and continue to grow at around 6% annually.
They know that "a bird in the hand is better than two in the bush" … and they do everything they can to capitalize on your visit to "The Happiest Place on Earth".
You can and should do the same … and that is why these Three Golden Questions are so vital.
If you focus on asking the right questions during your first interaction with a potential client, you'll find out about a lot more than just the immediate project.
They will tell you about all kinds of things and how they use copy.
Almost everything they tell you is a money making opportunity for you because it likely has copy associated with you.
For example,
Let's say you are doing a project for a large veterinary clinic.
"What is the most important project you're working on right now?"
"We have a mailer going out to local pet owners."
"What is the call to action on the mailer?"
"We invite them to come in for vaccinations and offer a free pet treats. Then we encourage them to like us on Facebook."
"Do you have a monthly newsletter?"
"No, but we've thought about it."
"Can they schedule through your website?"
"Yes – we want more of our patients to visit the site and get to know us better."
As they answer your questions, you should be taking notes …
"They use Facebook, have a website, do direct mail, and make special offers from time to time. VERY nice."
Can you see how all of this leads to more and more projects?
Do the mailer first … then offer a Facebook campaign … an eNewsletter … and the opt-in form … a special report … updated content on their website … and on and on and on …
Questions give you the power to understand their business, know their objectives, and see how your copy can help them win.
And, when they win … you win.
Over the past few days, I've given you five steps that can help you make a lot more money with a lot less effort.
Using these steps, you can attract quality clients and capitalize on the relationship for many years to come.
I can't help wonder …
Would you like help implementing these steps?
Would you like more in-depth details on each step to really make the most of it?
Would you like to start living the writer's life sooner … rather than later?
If you answered YES! then I'd like to invite you to check out my new program called, The Getting Clients Roadmap.
Inside I detail 12 simple steps (yes … 12, not 5 … I had to leave out seven steps because they only give me five email spots for these articles … ) to help you attract and close great-paying clients.
Some of the steps I left out show you how to automate the process so you can get clients now … and again and again and again for many years to come.
My system has been up and running for over a decade. It has brought me in clients over and over again, increasing my income every year.
It's been awesome.

The Professional Writers' Alliance
At last, a professional organization that caters to the needs of direct-response industry writers. Find out how membership can change the course of your career. Learn More »

Published: November 27, 2015