AWAI Member Finds Her Ideal Client and Lands Her First Major Project … and Is on Retainer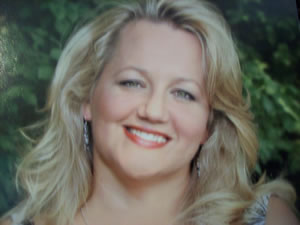 Sherry Ryden
When Sherry Ryden recently completed the Accelerated Program for Six-Figure Copywriting, she says she got much more than direct-response and copywriting skills.
"I came away with what I believe to be the best part of my investment. Confidence," says Sherry.
And that confidence prompted her to seek out her first client, even though she didn't know much about the "business" side of freelancing. She had been planning to fill in that knowledge during AWAI's FastTrack to Copywriting Success Bootcamp and Job Fair by speaking with the assembled experts and fellow copywriters. But then opportunity knocked.
"I came across a company that wanted to hire a blog writer for the senior market. They asked for a background history, fee ranges, and a pitch for a future blog article. Immediately my mind began to swirl with ideas! I had just spent the last 20 years in this field! I could write about this in my sleep!" explains Sherry.
"So, I sent in what they requested. They immediately replied that they were impressed by my background and pitch, and asked for a writing sample. Even though I had also told them my blog experience was only for the Christian market, they wanted to see that.
"I chose one of my favorites, then made a bold, CONFIDENT choice, and began to write a blog article specific to the senior market. In less than an hour, I emailed them my samples."
Sherry waited anxiously for feedback, and soon the potential client wanted to do a phone interview with her. Even though she had a million questions about how to conduct herself during the interview as far as appropriate fees, contracts, and other specifics, she went for it.
"My 30-minute phone interview landed me a retainer contract, initially for 10 blogs, with the request that I also help them with future blogs, e-book, hardback book, and becoming their 'expert' in answering the questions many of their readers have after reading an article, as well as replying to comments on their social media. Looks like my first niche just found me!" exclaims Sherry.
Awesome job, Sherry. It shows that you'll never be 100% "ready" to start your copy career — you have to move forward anyway.

The Professional Writers' Alliance
At last, a professional organization that caters to the needs of direct-response industry writers. Find out how membership can change the course of your career. Learn More »

Published: November 20, 2015