Six Reasons Creating An Info-Product Will Grow Your Writing Business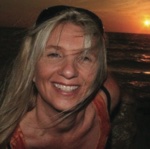 Cindy Cyr
It's Cindy Cyr, on the last day in my series on one of the top writing opportunities: info-marketing.
Today I'll give you six reasons why creating your own info-product is one of the best ways to grow your writing business.
Reason #1: You'll create another source of income for yourself. In article 1 of this series, I introduced you to the hidden world of info-marketing—discussing the millions of dollars being made right before your eyes.
You create your info-product once, build a marketing funnel, and you'll be able to collect money from it over and over again. It's a great way to get away from the "dollars for hours mentality" that often hinders your earning capability.
Reason #2: You'll have info-marketing writing samples to show your clients. In article 2, you discovered how to create an info-product that will generate the most income.
Write an info-product and develop the marketing system to sell it and you'll demonstrate to potential clients that you have what it takes to create an effective info-product for them too.
Reason #3: It's a terrific way to boost your confidence in writing for the info-marketing industry. In article 3, you learned the real secret to a successful info-marketing business is the marketing process.
One of the biggest barriers to success is having confidence in your abilities. One of the best ways to build your confidence is by doing. By creating the marketing to attract new people to your own info-products, you'll be doing instead of just reading about it.
Reason #4: You'll attract more clients to your business. In article 4, I talked about how to find info-marketing clients.
Practically every business out there would welcome more clients, right? You included! So why not start off writing an info-product (and a system to promote it) that helps attract clients to your business?
Once you do, you'll find it much easier to do the same thing for someone else.
Plus, because info-marketing products enhance your reputation as an expert, people who buy information from you are more likely to hire you for your services.
Think about it. If a potential client is deciding whether to hire you or another copywriter, and you've written three e-books relevant to their niche and the other copywriter hasn't written any … Who do you think the client is going to hire? You, of course.
Reason #5: You have the opportunity to build a better lifestyle. One of the biggest perks of info-marketing is the lifestyle you can create. Author, speaker, and info-marketer Matt Furey launched what is now a multi-million dollar info-marketing business with one book.
He's created his ideal lifestyle—a business on autopilot with ample time to spend on family and other interests while living in both Florida and China.
Imagine the kind of lifestyle you could create—and it can start with just one info-product.
Reason #6: You'll get a lot of satisfaction helping solve people's problems. In 1997, Katie Yeakle, Paul Hollingshead, Don Mahoney, and Mark Ford saw a problem … there was a huge need for copywriters but not enough good ones to meet the demand.
They started with one info-product, AWAI's Accelerated Program for Six-Figure Copywriting. This became their flagship program for their info-marketing business, AWAI.
In an interview with Katie Yeakle, she said, "Seeing [members] lives transformed—it doesn't get any better than that!"
The bottom line? Writing in the info-marketing industry—whether you create your own info-products to sell or you create info-products and marketing systems for someone else—gives you the ability to build a lucrative income, write diverse pieces on a variety of topics, and create your ideal lifestyle.
That's it for this week's series. I hope you found these articles not only useful but intriguing enough to explore the hidden and wonderful world of info-marketing further.
And if you have any final questions or feedback, please use the comments section below.

Dan Kennedy's Writing for Info-Marketers Training and Certification Program
Copywriting-great Dan Kennedy is ready to take you under his wing, to show you where to find the best clients and to train you to write results-getting copy that will keep those clients coming back. Learn More »

Published: November 6, 2015