Discover the Eight Most Vital Elements to Include in Any Video Message You Write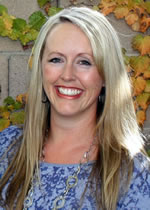 Mindy McHorse
We're talking this week about the many opportunities in the world of writing video scripts. Today, we're going to cover the essential elements of any video script.
First and foremost, one of the most important things to remember in any video message you write is that it's not supposed to be about you.
It's also not about the product or service you're promoting.
Really, a well-executed video message should be about the prospect you're talking to. Because at the end of the day, your prospect is only interested in himself, his desires, his frustrations, and his fears (at least, when it comes to sitting through sales messages!).
So remember that any message you put out there should always come back to the pain points of your prospect.
Along with that, here are some other essential things you should address in any video message:
Who is your speaker? Details matter, like where this person lives, and what his or her life is like. Include as much information to humanize your speaker as possible.
How is your speaker connected to the product or service in the video? Did she create the product? Is she a customer talking about her experience with the product?
What are your speaker's credentials? Did she gain something because of the product in the video? Is she an expert on the industry of the product?
What problem or pain point are you addressing? This is where you present the main problem you're going to solve with whatever it is you're promoting in the video.
What is the solution? Here, you'll want to offer the solution, but not necessarily as a sale. Instead, talk about the solution in general terms.
What is your offer? At this point, you can introduce your product or service and share the offer that goes with it.
What do listeners need to do take action? This is where you ask for the sale and request that your prospect either click a button, dial a phone number, opt-in to your list, or whatever it is you're hoping to accomplish with the video.
Close the video. This is where any guarantees should be included, along with a thank you message for listening, and possibly contact information should any listener have questions.
These are the key points to address throughout any video message you put together, whether it's a 30-minute video sales letter for a client's product or a five-minute pitch for your own writing services (which we'll talk about more tomorrow, including how to write your own video sales script).
Any questions on this? Ask me below.

The Makepeace Method for Making a Fortune Writing Video Sales Letters
Video is taking the Internet by storm. It's why Video Sales Letters are used so often. They work! And now, Clayton Makepeace reveals his make-your-clients-rich formula for writing Video Sales Letters. Learn More »

Published: November 10, 2015