Free Teleconference: Million-Dollar Copywriter Dan Kennedy Takes You Inside the Information Marketing Industry and Reveals Everything You Need to Succeed in this Highly Lucrative Niche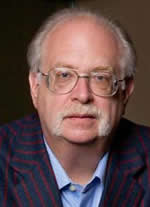 Dan Kennedy
On Tuesday, November 3rd, Dan Kennedy is going to host a FREE teleseminar where he'll reveal how to break into the profitable Information Marketing industry.
During this FREE teleconference, you'll learn …
What exactly the information marketing industry is and why they need SO MUCH copy repeatedly …
Who these copy "hungry" info-marketer clients are and how you can be "introduced" to some of the key players in the industry with a calling card from Dan Kennedy himself …
Why info-marketer clients are in desperate need of writers who understand their business …
What info-marketer clients want and what they DON'T want …
The fastest path to immediately establish yourself as a go-to writer who enjoys a steady flow of well-paying assignments …
Why the info-marketing industry is loaded with "perfect" clients for novice and pro copywriters alike …
How to receive a FREE critique from Dan Kennedy himself …
Five advantages of having info-marketer clients that make your life easier and more enjoyable than other writing clients …
And much more!
The teleconference will be held at 12 p.m., 8 p.m. and 10 p.m. Eastern. And if you cant attend one of the live call times, register anyways! A recording of the call will be made available to you after.
If you're looking for a surefire way to enter one of the world's most exciting, profitable and in-demand writing niches, you'll want to listen to this call with Dan Kennedy!

The Professional Writers' Alliance
At last, a professional organization that caters to the needs of direct-response industry writers. Find out how membership can change the course of your career. Learn More »

Published: November 1, 2015