How to Land Clients Willing to Pay You for Video Scripts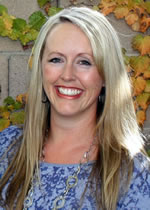 Mindy McHorse
Clayton Makepeace, copywriting extraordinaire, once said that writing video sales letters is the quickest way he knows to go from zero to a million.
But how?
Earlier this week, I broached the topic of videos and communication … and what a powerful, lucrative opportunity they are for freelance writers.
Building on everything we've done this week, including writing your own self-promotional video script and converting it to an easy-to-digest video …
The next step is to discuss how you can use what you've created to find clients willing to hire you for your general writing services, your video script skills, or both.
One thing that should make this process easier is the fact that video benefits just about every type of client out there. Because the incredible thing about videos is how quickly they can bring in new prospects, convert those prospects to customers, and raise the bottom line of virtually any type of business.
As Katie mentioned earlier this week, Clayton Makepeace has spoken about how video sales letters can double, triple, and even quadruple sales for companies that use them.
That said, there's a wide-open sea of clients, because it's an effective approach for just about all markets. You can tap those who already use video messages, or approach those who would benefit from them (which is pretty much any business online … so, pretty much everybody).
Here's how you land clients willing to pay you for video projects:
Put together your own video message to promote your writing services (see Wednesday's email).
Make a list of the top 20 clients you'd like to land in the industry you'd most like to work in. Search for contact information for the head of marketing or communications within each company. In some cases, this will be the Marketing Director. In others, and especially in small companies, it could be the CEO or business owner.
Write a letter that introduces your writing services and links to your website and online portfolio. If you don't yet have a website, include PDFs of past samples (or hard copies, depending on whether you sent your letter via snail mail or email).
Share your video sales letter with the client. If you have a website, give them a direct link. If you don't and you're contacting them via email, make use of a video-sharing website like YouTube and direct them there. If you're sending the letter via snail mail, send a thumb drive or DVD with your video recorded on it.
Ask the client for a meeting so you can share ideas about how a video sales letter might help them. Or, go ahead and share some of your ideas in your message to them.
Invite the client to ask questions, or ask a few of your own. For example, you could ask for more details about their ideal prospect. Initiating a conversation like this increases your chances of direct contact with the client, which boosts your chances of landing a project.
Follow-up repeatedly. Clients are busy. Some may show initial interest and then back off, while others may not respond at all. Follow-up a few times in different ways. If you emailed, send a post card. If you snail-mailed, try a phone call. Always be courteous and helpful. Show the prospect how eager you are to help them boost sales and increase customers.
If you'd like to know more about why video sales letters are such a lucrative writing opportunity, read our newest issue of Barefoot Writer Magazine! (If you're a member, click here. If you'd like to become a member, click here.)
Our latest issue also profiles copywriting extraordinaire Paul Hollingshead, and gives you some expert-gleaned tips on how to use NaNoWriMo to write more than just fiction. Plus, we have our THREE big contests for winning $100, making it easy to offset membership … and a whole lot more!
Thank you for joining me for the week. If you have any comments or questions, please share them below.

The Makepeace Method for Making a Fortune Writing Video Sales Letters
Video is taking the Internet by storm. It's why Video Sales Letters are used so often. They work! And now, Clayton Makepeace reveals his make-your-clients-rich formula for writing Video Sales Letters. Learn More »

Published: November 13, 2015