AWAI is Looking to Hire a Product Creation and Fulfillment Coordinator
American Writers & Artists Inc. is looking to hire a Product Creation and Fulfillment Coordinator to oversee our online fulfillment and assist with the creation of all of our training programs.
This is a great opportunity to work in beautiful Delray Beach, Florida, with a fun, growing and dynamic group of talented people who care about helping others develop writing skills that lead to financial security, independence and freedom.
Primary duties of an AWAI Product Creation and Fulfillment Coordinator:
Assist with the creation of our training programs.
Maintain accuracy of program content – both print and online.
Oversee online fulfillment of our programs, including ongoing components.
Provide consistent communication between marketing, customer services, and the production team.
Respond to customer comments and suggestions regarding program content.
Requirements:
Excellent communication skills, both written and verbal.
Intermediate computer skills, including but not limited to Microsoft Office Suite, and various online applications.
Creative, with a good eye for design.
Strong attention to detail – must be able to execute directions with 100% accuracy.
2 years experience in professional working environment.
Fast learner
Can work independently
Great sense of humor and common sense
Preferred:
Product creation and/or product fulfillment experience.
College degree.
Critical thinking needed to come up with solutions.
Willingness to assist other areas of the business when needed.
Send your resume and salary requirements to humanresources@awaionline.com
**IMPORTANT, make sure to put 'Product Creation and Fulfillment Coordinator' in the subject line
Your Path Now Versus What it Could Be: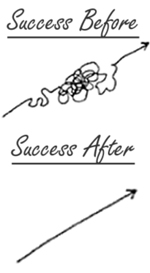 Nothing gives you a "straight shot" at success like Circle of Success.
We help you set goals … give you a personalized learning path … coaches and mentors … prime writing assignments … feedback from real copywriters … free Bootcamp, with VIP treatment … even a chance to work pro writers … and more.
Right now, we're accepting a limited number of new Circle of Success members.
Get the details here — including our low "get started" price.
Published: November 2, 2015