How Past Experiences Can be the Clue to Your Future Writing Career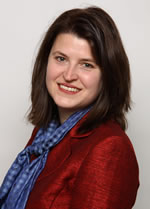 Andrea MacDonald
So far this week, we've talked about the importance of communicating clearly with clients and how to use numbers to quantify our work.
Today, we look to the past to re-engineer our future.
You know the quote about how those who don't learn from history are doomed to repeat it? That's certainly true with writing.
Maybe you're making the same mistakes over and over with your approach to clients. Perhaps you're continually getting a "no" from new markets. Or maybe you feel like you keep landing the big fish and then it wriggles away at the last second.
The reality is this: Without a careful analysis of your efforts, you are doomed to repeat the same mistakes in the future. Today I'm going to show you the importance of scrutinizing your own work and examining the works of others whose writing you admire.
You probably have a favorite author. Now who's your favorite copywriter? I'm guessing you're stumped.
Go find one and figure out the differences between his or her writing and yours. Is it the transitional sentences that magically weave one paragraph to the next? Is it the colorful, personal anecdotes that make her copy come alive?
There are also plenty of techniques you can borrow from fiction to improve your non-fiction. Think flashbacks, foreshadowing, and characterization, to name a few.
Sometimes taking a little "field trip" back in time could be exactly what you need.
For example, you could step back in time by visiting the birthplace of one of your favorite authors. More likely than not, there'll be a museum on site detailing his or her writing career. You're sure to be inspired enough to try a fresh approach to your own works.
This past summer our family visited Prince Edward Island, Canada, the childhood home of Anne of Green Gables author Lucy Maud Montgomery. This beloved children's classic has touched millions of readers and the scenery that inspired it draws thousands of visitors per year.
Set one foot on the red sand dunes of Cavendish, breathe in the salt air, and you can almost imagine the impulsive orphan Anne frolicking in nearby meadows.
It's enough to get your creative juices flowing no matter what the project!
If a real field trip is out of the question, visit your local library or go online and do some digging on a famous writer from the past.
Action step: Ask a friend to review your last article, blog post or other piece of writing and figure out three ways to improve it – even if it's already been published.
What's the biggest writing mistake you've made that you're determined to never repeat? Let me know below.
Tune in for tomorrow's science-related essay, where we'll dissect our own work with an objective eye. No lab rats, I promise!

The Professional Writers' Alliance
At last, a professional organization that caters to the needs of direct-response industry writers. Find out how membership can change the course of your career. Learn More »

Published: November 18, 2015