A Secret Formula for Landing High Paying Projects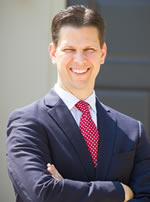 Joshua Boswell
Let me tell you a quick story that will unveil my whole system and give you secrets for greater success …
Early in my copywriting career, I saw a job posting on www.DirectResponseJobs.com.
A fellow named Dave was looking for a copywriter to do "a few projects."
I dashed off an email to him.
"Hi Dave,

My name is Joshua Boswell. I understand you're looking for a copywriter. I'd love to visit with you. Feel free to call me."
A few days later, I got a phone call.
"Hi, this is Dave. Thanks for the email. Like I said in the ad, I have a small project that I need help with."
"Ok, Dave, what are you working on?"
"I run a forex trading business. I need a couple emails to welcome new clients. My budget is $500."
My heart sank. I had 6 children to feed and was still heavily in debt. I needed money … real money!
$500?!?
Peanuts!!!
I was about to turn him down, when a thought came to my mind …
"I wonder what other kinds of copy he uses?"
So, I started asking him questions. Lots of questions.
At the end, I'd mapped out in my mind 3 sales letters, more than 30 emails, and a content overhaul to several sections of his website.
I didn't tell him all of that … just said, "Wow, Dave, you're doing great stuff over there. I'd love to help you out with those emails. Let's get started."
"Ok. Before we get started," said Dave, "I wonder if you can send me some samples. I don't really know anything about you."
"You bet. I'll send you my complete information packet. Take a look and I'll get back to you in a couple of days."
I sent it over and then called him back later in the week.
"I didn't get a chance to look at everything, but what I saw looks OK. I'll give you a shot."
Over the next two weeks we worked on the emails.
About halfway through the process, I said, "You know Dave, I was reading a study that said people are most likely to buy right after they buy. What if we did one more email that sent them over to your more advanced service? Who knows? Someone might buy."
He agreed and I charged him an extra $250 … plus a 3% commission on any sales generated.
A week later, I got an email from Dave …
"Joshua, the upsell offer is freaking rocking it! Call me!"
And so began a great long-term relationship. Over time, I did well over $50,000 in projects for him and we became good friends.
More important … I stumbled on a secret formula for landing projects and then turning them into long-term, high-value clients with relatively little effort.
The formula is very simple, though isn't really obvious … but, if you study my story, I've given it away.
Let me make things easy on you and tell you the five key elements of the formula …
1 – Play to Your Strengths
2 – The Closer to the Itch, the More You'll Get Scratched
3 – The Mysterious Checklist Inside the Marketer's Mind
4 – Questions are the Answer
5 – The Disney Model for Wealth and Happiness
Some of these might not make sense now, but by the end of the week, you'll know what all this means.
And you'll see why each of these are super high-leverage secrets for attracting clients and making great money.
Here's what the first one means …
1 – Play to Your Strengths
This is illustrated by an experience of the golf legend, Tiger Woods …
At one time he was frustrated with sand traps. He stank at getting out of the sand.
So, he hired a coach and they trained and trained.
With all that effort, he got a little better … but in the meantime, he'd been neglecting his core golfing skill, his drive.
Finally, his coach said, "Why don't you forget about the sand traps and make your drive so good that you stay out of the sand?"
And that's what he did. It was key to his days of glory in the golf world.
You see, his strengths overcame his weaknesses.
In my case, I realized early on that my short copy was always stronger than my long copy.
In fact, my emails did so well that they pre-sold people before they hit my long-copy sales letters. That meant that my long-copy could be OK and I could still win controls.
With Dave and many others, I played to my strengths and won.
What are your strengths?
How do you discover your strengths?
It's hard to see your own greatness, but if you don't, you'll constantly be in the sand and frustrated.
So, I have suggestion for you. It'll help you instantly see some of your most powerful strengths …
I call it the 20 Peer Review exercise.
Here's how it works …
Think of 20 people that know you well and send them this email:
Subject Line: Can you help me see myself better?

Hello!

I'm attending a business development event next week.

One of the preparation assignments is to discover my unique strengths and abilities. I wondered if you would mind helping me out?

If you can, I'd really appreciate it. If not, that's okay, too.

Just hit reply and answer this question:

"What do you see as my unique strengths? I mean, what do you think I do better than anyone else in the world?"

Your answer can be as long or as short as you'd like.

Sometimes it's hard for us to see ourselves the way we really are … so your insights will be really helpful to me.

Thanks for helping me out!
If you send it to 20 people, 10-15 will reply. Their answers will be so similar, you'll think they collaborated.
You'll see patterns and repeat comments.
These are some of your most valuable strengths.
Take those strengths and see how they apply to copywriting and working with clients.
That is the beginning and foundation of my formula … Play to Your Strengths.
It allows you to come from a position of power.
Will you do it? I challenge you to do it today! You'll be delighted with what you discover.
Now that you know your strengths, you need to know where to apply them for maximum results.
And that is where step #2 comes into play.

The Professional Writers' Alliance
At last, a professional organization that caters to the needs of direct-response industry writers. Find out how membership can change the course of your career. Learn More »

Published: November 24, 2015