Short Copy Projects Open the Door to Thriving Freelance Career
Michelle Durham was struggling in her copywriting business. It just wasn't "clicking." But then she discovered her perfect specialty and niche. And within months she had enough clients coming in on a regular basis to fill her schedule for years to come.
"I had tried freelancing for a few years and to be honest my copy stunk! I emailed Rebecca Matter and asked her the fastest method to break into the copywriting world. She recommended that I try Email Copy Made Easy," says Michelle.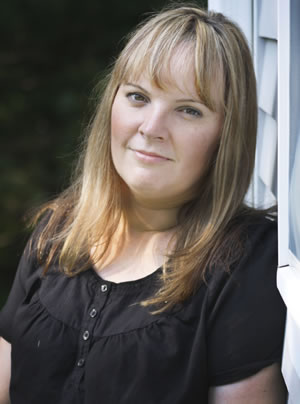 Michelle Durham
After going through the program, Michelle discovered that this type of short copy was perfect for her, and she soon had the confidence to offer her services to clients. So she contacted the program's creator, Jay White, who recommended she kick things off by contacting companies that sold health products she had found useful.
"Instead of emailing companies and just telling them I had experience in their area, I wrote an email as a testimonial," says Michelle.
"It basically said, 'I've used products like yours and here's my success story.' I didn't offer these companies a testimonial for their website. I leveraged my background as a user of similar products to position myself as an expert. In the email I also mentioned that I was an email copywriter and asked if they had any current needs."
Then Michelle looked up every company she could find selling that product online and sent them the email. She waited for a response and …
"I sent it to roughly 425 companies and got 353 responses — A LOT of leads for a new writer, and I was overwhelmed. I was amazed at how easy it is to start and was excited to be making money so quickly!" says Michelle. "The people who replied wanted me to write for them, keep me on file, or work with me when they were ready. That was about four years ago. and I've made a steady income writing emails since that time."
Michelle has been busy writing emails. Lately it's been for her clients' product launches.
"I have enough work to keep me busy full time," says Michelle. "But at times I do like to reach out to new potential clients. I've had good luck using spec assignments to build my business. If I want to work with a company, I'll write a short spec email and send it to them."
I do get referrals although most of my work is now for one main client, helping them build their different business divisions. They recently created two new product divisions, and I've been writing the copy for those launches."
She's also striking out into some new niches: equine therapy as well as natural health. She also is looking at working on more "long copy" projects like sales letters and magalogs.
Michelle says any new copywriter could do what she did to start their own careers: contacting companies in a niche you're passionate about and offering your services.
"It makes clients feel as if you have an intimate connection with their market. It can work for any other writer who wants success also, and all it costs is time!" says Michelle.
Way to go, Michelle!

The Professional Writers' Alliance
At last, a professional organization that caters to the needs of direct-response industry writers. Find out how membership can change the course of your career. Learn More »

Published: November 6, 2015