Six Words Your Client is Dying to Hear You Say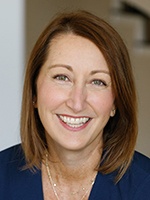 Rebecca Matter
What kind of writer do you want to be?
What does your writer's life look like?
How much money do you want to make next year? How about five years from now?
I'd like you to spend some time thinking about your answers. Because this week I'm going to help you get there (starting today with the six words clients are dying to hear you say) …
Rebecca Matter here – taking the reins of The Writer's Life to share with you five things you can do to ensure your success as a well-paid writer in 2016 (and beyond).
Based on your answers to my questions, the first one may actually surprise you …
Learn to write direct-response copy.
Because no matter who you write for or what you plan to write — these days it's ALL direct response.
Now when I say direct response, many writers automatically think of direct mail … you know, the letters, flyers, catalogs … even postcards you receive in your mailbox, each asking you to fill out and send in a reply card, call a 1-800 number, or visit a website.
The reason it's called direct response is that the order a customer places, or the action a customer takes, can be directly tracked back to the specific mailing. In other words, it's measurable.
Thanks to marketing tools and software like Google Analytics, every action a consumer takes is measurable these days including …
How many emails are opened …
How many times an article is shared …
How many people purchased or signed up after clicking a link …
How many pages someone visited on a website …
How many followers or subscribers were added …
Like I said, it's all direct response.
Which is GREAT for you. Back in the day, it was the long-form sales letter writers who made all the money. Why? Because sales letters were the only predominant method used to generate a response.
But nowadays, because every action can be tracked through technology, from a single click of a link to thousands of Facebook likes, long-form letters are no longer the golden standard!
This technology breakthrough in measuring direct response has created so many different writing opportunities it's mind-boggling.
Companies desperately need writers who can make those responses happen. They want their writers to influence all of the results. They want to know if a web page, article, email, or social media post did its job.
And they're willing to pay professional writers who understand how to do it very well for their skills.
It's one of the many reasons why there's never been a better time to be a professional writer!
(And why, if you've taken The Accelerated Program for Six-Figure Copywriting — the industry standard for learning to write direct response copy — you can expect to get paid very well in 2016.)
Once you understand the finer points of direct-response, you have a HUGE advantage over other writers …
You can deliver copy and content that improves a company's metrics. And while it's not the only thing you need (you have to know how to write!), it is by far the most valuable thing to your clients.
Because when they ask: Can you make our emails work better … improve the results of our home page … get better open rates on our newsletter … improve our social media presence …
You will answer with these six words: "Yes. Because I understand direct response."
Clients will immediately see your value. And expect to pay you higher fees for your services.
Because YOU focus on results as a writer.
So the first thing you want to do to set yourself up for a successful 2016 is to immerse yourself in learning everything you can about writing direct-response copy.
With practice, writing persuasively — which is the core of direct response — will become second nature to you. Everything you write will move someone to take an action, and you'll have more opportunities than you can handle.
That leads us to the second thing you can do to ensure your success … and the seven million companies who desperately need your help.
Join me tomorrow and I'll tell you more about it … :)
In the meantime, if you have a question about learning direct response, need some advice, or simply want to say hi, post a comment below.

The Professional Writers' Alliance
At last, a professional organization that caters to the needs of direct-response industry writers. Find out how membership can change the course of your career. Learn More »

Published: November 30, 2015