Smart Networking Lands AWAI Member Her First Big Project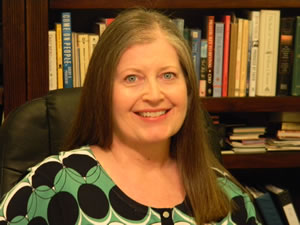 Dortha Jackson
Dortha Jackson is a new freelancer, learning about copywriting in between gigs as a substitute teacher. And she recently made a big leap forward in her career: she landed her first client, and it's a big project.
"I reached out to my family and friends first to let them know I was available as a copywriter. Although no one responded directly, a friend of the family kept expressing to me her frustration with her website. Every time we crossed paths, she kept saying how difficult it was to find good, reliable help. Being a real estate broker, her website is crucial to her business," explains Dortha.
"One night, my husband and I were attending a city meeting for small business owners. And when we saw our family friend, she again commented on her need for help. Everything that she saw as a problem seemed to me to be relatively simple to correct. So, I decided to take a chance and ask her if she would like for me to take a look at her website. She said she would welcome any suggestions I might have."
The site review, also known as a site audit, was on. Dortha carefully combed every page, noting several issues and areas in need of improvement. From her notes, Dortha crafted a proposal for her potential client, outlining what changes she would make, the schedule, the fees, and even an option for monthly maintenance. With the potential client being well-known and well-liked in the community, Dortha knew landing this project could be a major source of referrals and put her on the map with other local, small business owners – her niche.
The proposal did the trick, and Dortha got the job.
"The project entails quite a few details related to her friend's website, such as getting listings functioning properly with photos and virtual tour videos, removing embedded links (left by other programmers) that were directing people off her site to another, writing new content for several pages, redesigning a couple of pages, restructuring her testimonials on the home page, and performing SEO on four key pages. This was distributed into three stages, with the option to continue maintenance and add to the site a blog, social media, and more pages with content, all while keeping the site functioning properly," says Dortha.
Securing this contract has given Dortha some much-needed income. But perhaps more importantly, it has also boosted her confidence.
She explains, "When I burst through the door to share my success with my husband, it made me feel like the day I received my first paycheck from my very first teaching assignment over 32 years ago. I was thrilled and couldn't wait to share the good news. It wasn't the amount of the check that was so important as the symbolism it represented in my life. Like so many years ago, this time represented the fact in knowing I could make money as a professional in my field. My hopes and prayers had been realized. Being a copywriter was possible, and this was the beginning."
You can find Dortha Jackson's freelance website here: http://www.dorthajackson.com/

The Professional Writers' Alliance
At last, a professional organization that caters to the needs of direct-response industry writers. Find out how membership can change the course of your career. Learn More »

Published: November 20, 2015