Your Success Lies in Finding the Ideal Client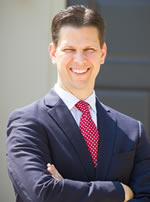 Joshua Boswell
I actually don't know what causes the itch sensation … I just know that when I'm feeling an itch, it comes with a maddening, compulsive urge to scratch it.
Marketing directors, CEO's, and others that hire writers like us have this same kind of sensation burning inside of them.
In just a minute, I'm going to tell you all about what this "itch" and "scratch" are, but first I want to peel back the curtain and tell you a crazy secret that you've probably never thought about …
This industry secret took me more than five years to discover, but I'm going to give it to you free of charge.
Why?
Because if you can get this secret in your heart, you'll almost always have winning copy.
If you blow this … then, no matter how great you can write, your copy will always be floppy, flat, sad, and non-productive.
Here's the secret … and yes, it does relate to itches and scratches, as you'll see in a minute.
Do you know what makes the best writers the "best"?
Is it their writing skills?
Yes – in part … but only in part.
That's not the whole story.
Have you heard the expression "He could sell ice to an Eskimo?"
It's complete and total rubbish.
Even if it were true, as soon as the Eskimo got home, he'd realize that ice is all around him and he'd been duped. You can't run a business that way.
Instead, why not sell ice to Desert Flowers like my mother-in-law.
She was born and raised in Arizona. When it hits 85 degrees outside she goes looking for a sweater … but when it's 110 she enjoys a nice, ice-cold drink of water.
You see, the first step in being a really wonderful, amazing, spectacular copywriter is choosing the right company and/or product to write for.
Why does Clayton Makepeace write for Weiss Research? Because they are a great company with a great track record.
Note this well … the foundation of your successful writing begins in your choice of niche, product, company, and services that you'll write for and about.
Choose wisely and you'll make money hand-over-fist and always have great fodder for great writing.
How do you know what a wise choice is?
So, now we come to the itch and the scratch …
The "itch" your potential clients have is for the glory and thrill of more customers, more profits, and bigger business.
The "scratch" is the copy you write that helps them get more of the fame and fortune they desire.
Here's a secret formula to keep in mind:
The closer the copy is to their profits, the more they will pay you.
Let me explain using the financial newsletter world as an example. How close is a sales letter to their profits?
Very close … in fact it's directly related. The financial newsletter business model is based on sales letters.
That's why they pay copywriters lots of money.
What about if I did a project for a local shoe repair shop that has a website just for the sake of having one?
Their copy is very, very far away from their profits, so they are not likely to pay you much money … $5 for a writer on Fiver will do fine.
Over the years, I've witnessed many, many writers have their dreams of the writer's life dashed on the shores of bad niche selection. To be blunt, they simply chose the wrong product … or to use my silly saying … they were far away from the itch and never got scratched.
How can you avoid this?
I suggest these three simple steps:
First – Choose a niche to research
Start with your strengths. Think about where your strengths overlap different markets.
For example, information marketers use a lot of short copy for email nurturing campaigns. So, I've done a lot of work with info marketers. It caters to my strengths.
Second – Research the kinds of copy they use in your niche
Review websites, get magazines, attend trade events, read blogs, stalk company leaders on social media …
For example, when I was thinking about doing technology stuff, I found that the tech industry uses a lot of white papers, case studies, website copy, and banner ads … but not a lot of long-copy sales letters.
Third – Evaluate their business model to see how close their copy is to their profits
You'll know how close it is by where the copy leads.
For example, personal development authors use a lot of social media. A recent post from my friend Bob Proctor states, "Never, ever forget how truly powerful and magnificent you are. #BobProctor" and then there's a link to his website.
This link takes you to a page announcing his latest event, "The Science of Getting Rich" … which leads to a sales letter or opt-in form to get a free newsletter.
In this case, his social media effort are just 2 or three steps removed from his profits, so, I happen to know that he pays a gal pretty well to keep posting stuff on Facebook and Twitter … even if it is super short stuff.
If you do all of this research and discover that the thing you're passionate about has very little copy or is far, far removed from the money flow, then your best bet is to choose another niche and try again.
Don't get so in love with something that it kills your long-term dreams.
Be flexible and willing to grow and learn.
It's worth taking time now to pick the right niche and choose copy that is close to the "itch".
With that being said … don't take too long. There are tons of great markets and opportunities out there. Pick one and move on.
I see far too many writers get caught in the deadly trap of paralysis of analysis and spend YEARS wondering what niche they should focus on and what kind of copy they should write.
Research. Decide. Do it!
Once you know your niche you can move on to one of the fun parts of the journey … inspiring people to hire you.
Yes, it is fun!
It is extremely rewarding to hear an editor, marketing director, or CEO say, "You look like a perfect fit. Let's get started!"
To hear those words, you need to persuade them that you're a professional and can get the job done for them.
How do you do that?
The answer lies in a single, super-powerful, really useful document … which I'll tell you all about tomorrow in the message, "The Mysterious Checklist Inside the Marketer's Mind."

The Professional Writers' Alliance
At last, a professional organization that caters to the needs of direct-response industry writers. Find out how membership can change the course of your career. Learn More »

Published: November 25, 2015