The Next Great Writing Opportunity: Video Scripts and Video Sales Letters (and Why They Bring Mammoth Returns!)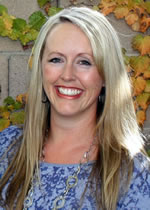 Mindy McHorse
Five years ago, I put myself on a television embargo in order to find more time to write.
It worked out well and I hit my goals … but it was a very dark time.
When I lifted the embargo and began watching shows here and there, I felt like a sunlight-starved plant finally catching some rays. Comedies were funnier … dramas were more riveting … and just about every sappy commercial I came across spawned a burst of tears.
But I'm not the only one who reacts to video-based stories with every emotion under the sun.
In fact, that's why video itself has become such a powerful communication tool. It's also why people who make their living writing video scripts and video sales letters can bring home hefty fees, plus royalties.
So this week, I'm going to tell you about the power of the video and how to incorporate it into your writing repertoire. It's a smart skill to cultivate, whether you use it simply to promote your own writing services or to launch million-dollar promotions for a client.
Plus, the writing side of videos can be a lot of fun … and bring massive benefits with just a short time investment.
Let's start by diving into why video-based messages are so powerful in the first place.
For starters, they appeal on multiple levels. As you probably know, some people are auditory learners (they learn best through listening) and some are visual (they benefit from images and reading). Videos satisfy both.
Video messages are also a powerful way to bring a prospect into a story. As the saying goes, facts tell, but stories sell. Videos offer the most powerful medium for storytelling.
Survey after survey supports the idea that audiences prefer video content over other formats. Just one example: Invodo published a Marketer's Summary last year that showed 65% of viewers watch more than three-quarters of any given video.
Video also increases customer confidence. According to a survey from Internet Retailer, 52% of consumers say that watching product-related videos makes them more confident in their online purchase decisions. Website Magazine reported that 52% of consumers say they're less likely to return a product after viewing a video about how to use or care for it.
Along with all that, 70% of marketing professionals say video converts better than any other medium they offer, from increased click-through rates to digital conversions.
So why is all this news a big deal to writers like us?
Because when it comes down to it, the key influencer in videos is the script itself. That's also why this opportunity is one of the most lucrative I've seen.
Video sales letters are where the big fees are, but there are also many other ways to benefit from videos — including using them to land clients or promote your own products and services.
Tomorrow, I'll be back to talk about the basic components of every video sales message. Later this week, we'll cover how to use video to promote your own writing and marketing efforts (it's easy and fun, really!).
For now, take a minute to think about how video factors into your life. Are you a big fan of videos found on social media? Do you watch them often, or even share them?
What about product or service-related videos? If you go to a website intending to learn more about something, do you look for a video option? Will you click on it if it's there?
Be mindful of every video you come across this week, whether it's through your phone, tablet, or computer. Pay attention to when and why you click on it. Think about what you get from it.
You know, before doing this exercise, I would have said I'm not big on watching product-based videos. Because truthfully, I don't seek them out. Yet, I do a lot of online shopping … and just this week, I clicked on a Zappos video about shoes (bought the shoes). I also clicked on an Amazon video about a car seat (bought the car seat). All of this tells me I'm a lot more persuaded by video marketing than I realized, and that's even with knowing something about the field.
What about you? How does online video play a role in your life? Tell me below.

The Makepeace Method for Making a Fortune Writing Video Sales Letters
Video is taking the Internet by storm. It's why Video Sales Letters are used so often. They work! And now, Clayton Makepeace reveals his make-your-clients-rich formula for writing Video Sales Letters. Learn More »

Published: November 9, 2015