How to Cash in by Providing a Turn-key Solution for Info-marketing Clients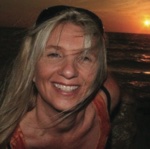 Cindy Cyr
Cindy Cyr back with more on writing for the insatiable info-marketing industry.
Yesterday we talked about the key to creating a solid info-product that will sell.
Today we'll move on to where the heart and soul of this writing opportunity lies: the marketing of an info-product. You'll soon understand why having even one info-marketing client can make you significant income.
The real secret to a successful information marketing business is to build a marketing process that generates new customers over and over again.
Which is why being able to provide a turn-key solution to your info-marketing clients is the secret to becoming an in-demand writer.
In general, the marketing process is broken into two systems.
1) The Lead Generation System
Smart info-marketers create multiple lead generation strategies to bring new people and customers into their business. They continually try new offers and test different ways to attract these new leads. This alone is one of the reasons so much copy is needed.
Some examples of what is needed:
PPC and/or Facebook ads that lead to a landing page with an offer.
A postcard (or series of postcards) or an auto-responder email series that drives traffic to the offer.
Landing pages that present the offer.
A special report, email course, webinar, or teleseminar etc. In exchange for someone's email address, your client will offer their prospects relevant information free of charge.
The leads generated from this system go into a sales system that is designed to help potential customers learn about your client and how he or she can solve their problems. Which leads us to …
2) The Sales System
The sales system has several parts to it:
The first involves converting those new leads (called prospects) into paying customers or buyers by writing:
Promotional sales letters.
Follow-up campaigns such as auto-responder series and postcards.
Bonus material such as audio recordings, webinars, or special reports.
Thank you, confirmation, and stick emails.
As you can imagine, all of these pieces requires a lot of writing and that's where the opportunity lies for you to turn your love of writing into a regular paycheck.
But that's just the beginning, because once customers make a purchase, the next part of the sales system invites them to make additional purchases.
For example, let's say the info-product is on how to sell photography. If the customer continually clicks on links related to stock photography, then your client will send additional information on stock photography.
That additional information means more writing, including:
Upsells (designed to entice customers to buy more items, usually at higher prices).
Down-sells (when a customer doesn't want the product you're selling and a less expensive item is offered).
Landing pages, emails, auto-responders, postcards, and scripts.
Another part of the sales system most info-marketers use that you can expand your writing income from is writing and managing their social media, which includes Facebook posts, Twitter, and a host of others.
If your client offers a continuity program (which many info-marketers do), then they will have an additional part of their sales system that will need ongoing copy. Continuity programs are membership programs that provide ongoing value to customers and continually require written materials every week or month, such as:
Newsletters, scripts for videos or teleseminars, and so on.
Email reminders, event invitations, landing pages, and so on to communicate what's available to members and re-sell them on the value of the program they signed up for.
If that seems like we covered a lot of moving parts … we did. But I want you to see the moneymaking potential you have writing for the info-marketing industry.
Earlier this week, I asked you to put together a list of info-marketing companies that promote products that interest you. Today I'm going to ask you to compile a swipe file of the lead generation system and sales system these companies are using. This will help you get familiar with their marketing materials, which is going to be important for when you ask them to let you write it.
And that's exactly what I'll share with you in tomorrow's article. I'll show you three different ways you can approach prospective info-marketing clients.
Until then, let me know what questions you have about the marketing of info-products below.

Dan Kennedy's Writing for Info-Marketers Training and Certification Program
Copywriting-great Dan Kennedy is ready to take you under his wing, to show you where to find the best clients and to train you to write results-getting copy that will keep those clients coming back. Learn More »

Published: November 4, 2015