Use Math to Figure out Your Secret Formula for Success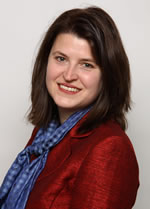 Andrea MacDonald
Yesterday, we talked about the importance of being crystal clear in your communications as part of our series on becoming more productive.
Today's article is all about quantifying your work with numbers.
Yeah, I can hear the groans right about now.
Math doesn't always come easily to us writer types. But it's critical to measure your results if you want to move forward.
Now I'm not about to go off on some tangent (get it?) about quadratic equations and Pythagoras' theorem. What I'm talking about is much, much simpler.
As a professional writer, you need to figure out a few magic ratios and equations of your own to kick your career into high gear … instead of repeatedly stalling.
Here's a typical scenario: Most writers prefer to charge by the hour so they don't get short-changed. Most clients prefer to pay by the project so they know exactly how much they have to shell out.
So you agree to the flat rate because you feel you have no choice (that's a lesson for another time!) … but do you actually know how much that project is paying you? Or better yet, what it's costing you?
I know you have every intention of tracking every minute you spend on that lead-gen item or auto-responder. If you're like most of us, however, you get sidetracked by a million other distractions around your home office.
Some lawyers use a special software program with a built-in timer that counts the clock for them. Most writers are not so lucky, but we can use our smart phone or kitchen timer.
If you commit to timing your work, I guarantee you will be shocked at the results.
At the end of the day, you may find out you're working for peanuts for one client. Or – on the other end of the spectrum – you realize it actually didn't take that long to whip up that web page copy. It's those million distractions that are eating up your precious hours.
In that case, it's time to find a way to pare down the intrusions.
How else can we quantify our work?
Use a spreadsheet to manage your client contacts and follow-ups, as well as to organize your research. (You may also wish to use a cloud-based program so you can access your files from anywhere.)
Lastly, you need to find your formula. I strive for a project mix of about 80 per cent bread-and-butter and 20 per cent gravy. Meaning most of it is steady and routine – the stuff that pays the bills – but some of it is off the beaten path and more creative.
Another AWAI member once wrote about dividing her days into thirds. That's one-third writing, one-third research, and one-third marketing.
The important thing is to find the ratio that works for you.
Action step: Record every hour of your time over the next three days so you can see where you're losing productivity.
How do you use math concepts or technology to measure your own output? I'd love to hear your solutions below.
Join me tomorrow for a history lesson, where we look to the past to re-engineer our future.

The Professional Writers' Alliance
At last, a professional organization that caters to the needs of direct-response industry writers. Find out how membership can change the course of your career. Learn More »

Published: November 17, 2015