What You and Great Scientists Have in Common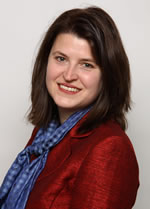 Andrea MacDonald
Wow. It's already Thursday and so far this week we've talked about communicating clearly, the importance of numbers, and how stepping back in time can breath new life into your writing.
Today I'm going to tackle a core subject that strikes fear into the hearts of writers everywhere. (Okay, maybe it's just me.)
Quick. Name the first thing that comes to mind when I mention science class. Dissecting frogs … Bunsen burners … sedimentary rocks?
When you're stuck reciting things like the Periodic Table of Elements by rote, it's easy to forget the common element in every great discovery: experimentation.
It's like choosing a niche. Don't waste time on markets that don't interest you. Play the field a little until you hit that proverbial sweet spot.
Guess what else great scientists have in common?
Research and exploration.
While it's true that some of the world's greatest discoveries came about by accident (think penicillin), that's usually the exception.
Check out the following quote from Thomas Edison, inventor of the electric light bulb and motion picture camera:
"I have not failed. I've just found 10,000 ways that won't work."
It's like a variation of practice makes perfect. Now doesn't that sound like a familiar refrain from a teacher in your past?
Say you're a B2B content writer. Try a B2C landing page or something outside your expertise altogether. If you're a technical writer, try spreading your wings with a screenplay.
If it sounds like the opposite of choosing a niche, it's not. It's all about conducting a series of experiments to prove or disprove your hypothesis.
Now, let's get physical.
Remember Newton's Third Law of Motion? It states that for every action, there is an equal and opposite reaction. That's probably the most famous of the three.
Now let's look at Number One and Number Two.
Newton's First Law of Motion states that an object at rest will remain at rest unless acted on by an unbalanced force. This law is sometimes called the law of inertia.
The Second Law of Motion states that heavier objects require more force to move the same distance as lighter objects. And whenever an object pushes another object, it gets pushed back in the opposite direction equally hard.
How on earth does these laws apply to writing?
Well, I think we're all familiar with inertia! It's that feeling of being so paralyzed by choices that we end up doing nothing.
Think of the Second Law as our momentum. The longer you stay inert, the harder it is to get motivated. You need to push against that wall of indecision to move to the other side.
Now I'm not expecting us to change human beings' understanding of the universe with these laws. But approaching your work with the cool, clinical eye of a scientist can give you just the boost you need.
Action step: Experiment with three different writing styles you've never tried before to find the best fit. Write three paragraphs in each style and ditch the ones that just don't work.
Let me know below which styles didn't work and why.
Tomorrow is our last day together as a group. Join me as we discuss using a completely different medium to express ourselves as writers.

The Professional Writers' Alliance
At last, a professional organization that caters to the needs of direct-response industry writers. Find out how membership can change the course of your career. Learn More »

Published: November 19, 2015