Where To Find Info-Marketing Clients … Even If You're A Complete Newbie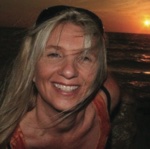 Cindy Cyr
Cindy Cyr here, continuing on from yesterday's message on the massive variety and amount of written content and copy needed for info-marketers.
Today I'll show you how to snag an info-marketing client.
First, though, I hope you are seeing all the advantages of having info-marketing clients, including the continuous need for A LOT of copy.
Another advantage is that there are info-businesses that match your level of writing expertise—no matter if you are just getting started or a well-seasoned professional.
For example, much of the info-marketing industry is made up of entrepreneurs, most with zero or only a few employees. Others are just starting out in info-marketing and doing it alongside another successful business such as a dental practice or a thriving brick-n-mortar business.
These type of info-marketers are perfect for you if you are new to the industry because you can grow with them. Plus, because they are running another business, they have enough money to pay for your service and expertise.
Other info-marketers have bigger, more advanced businesses that have expanded beyond their initial introductory product or continuity program.
They offer more specialized info-products such as seminars, group coaching programs, implementation series, personal coaching and higher-ticket, and more comprehensive info-products.
These businesses have bigger budgets and offer great income opportunities for writers with more experience.
Three ways you can find these clients are:
1) Introduce info-marketing to clients as a way for them to make more money. In 1989, a company named The Juiceman began info-marketing as a way to generate leads to sell more of their juicers. Jay Kordich, known as "the father of juicing," offered free recipes to viewers at the end of a talk show when they sent a self-addressed stamped envelope. That one event, in combination with the first info-product offered, generated more than 15,000 letters requesting the free recipes and helped sell more than 100 juice machines, generating $300,000 in sales.
Tip: People who buy info products from you are more likely to buy your products or hire you to perform services than other customers you market to.
I landed my first info-marketing client when I suggested to a fitness coach that he send weekly newsletters to prospective clients.
What clients do you have now that might benefit from introducing info-products to their customers? I bet you could come up with quite a few possibilities.
2) Approach clients that have info-products related to a topic you are passionate about. Do you love to knit or sew? Approach businesses that sell how to books or patterns. Love baseball? Approach websites that offer baseball coaching.
Often these companies are doing bits and pieces of info-marketing, but don't understand the whole process. A great way to get your foot in the door is to suggest marketing ideas that they aren't currently doing.
For example, if they don't offer upsells, show them how offering one could increase their income.
Which of the companies you identified earlier in the week offer "how to" products, webinars, seminars, coaching or events, but are missing other parts of the info-marketing process?
3) Get introduced. Introductions are one of the best ways to get new clients. My biggest and best info-marketing clients came through introductions. I was introduced to GKIC by an info-marketer I did some writing for. (By the way, I was introduced to that info-marketer at an AWAI event.)
Think about what companies you want to work for. Who do you know that might be able to give you an introduction? Don't be afraid to ask them for the introduction. Most will be happy to do it.
Tomorrow we'll look at how you can use info-marketing to attract more clients and make more money at the same time.
Be sure to add your comments and questions about how to approach info-marketing prospects below.

Dan Kennedy's Writing for Info-Marketers Training and Certification Program
Copywriting-great Dan Kennedy is ready to take you under his wing, to show you where to find the best clients and to train you to write results-getting copy that will keep those clients coming back. Learn More »

Published: November 5, 2015