10 Easy Ways to Build Your Business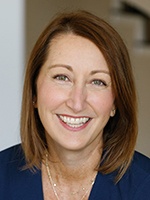 Rebecca Matter
Yesterday, we talked with Joshua Boswell about marketing yourself to land clients and good paying assignments.
And today, I'm going to wrap up this series with the one thing that will virtually guarantee your success in 2016 and beyond.
Do something every single day to build your business.
How do you eat an elephant?
One bite at a time.
I first heard the saying a few years into my career …
A mentor of mine was helping me tackle the daunting task of putting together a marketing plan for a newly funded dot com that had to plan on spending $12 million in a year.
Her advice was not to focus on the entire project right away – but rather break it into chunks and work on each of them individually.
For many aspiring writers, the idea of building a writing business is daunting. There are so many ways to market yourself … so many things you could – and should – be doing …
But the truth is you'll always be marketing yourself. From the first day you hang your shingle to the very last client you take on …
Continuous marketing allows you to ensure you always have enough work to fill your pipeline, have the flexibility to replace clients who no longer are a fit, and open you up to bigger and better opportunities rather then just sticking with the projects you take on when you first get started.
And if you do something every single day, it won't be difficult at all. Plus, you won't have to spend a ton of time at any given point.
For example, every day you could make a phone call to a potential client. Even if it's just to touch base and say hello, the effort is worth it. Or you could send out a letter or a postcard to potential clients. You could even drop them an email, attaching samples of your work.
The efforts you can put into building your business are practically endless.
Here are 10 more ideas of what you can do …
Update your LinkedIn Profile.
Research 10 companies you want to write for.
Put together an information packet on what services you offer
Compose seven tweets you can send and schedule for the next week.
Find an article of interest in your niche and share the link on social media.
Call a friend and tell him a little bit about your business — ask if there's anything he could use help with.
You see, you don't have to do anything massive or huge. Just consistent, daily action. And over the long haul, each simple, little effort will make a big difference.
Get started today …
Go to this post on my Facebook page and write a post about what kind of writer you are, which clients you want to service, and what services you provide. You can even include a link to your website if you have one already.
And while you're there, friend me so we can stay in touch!
Thank you for joining me this week …
And remember, if you take the five steps we discussed this week – learning to write direct-response copy, writing for the web, choosing your niche, getting comfortable with marketing yourself, and doing something every day to build your business —you WILL have an awesome 2016 as a well-paid writer.

The Professional Writers' Alliance
At last, a professional organization that caters to the needs of direct-response industry writers. Find out how membership can change the course of your career. Learn More »

Published: December 4, 2015