12 Days to Better Writing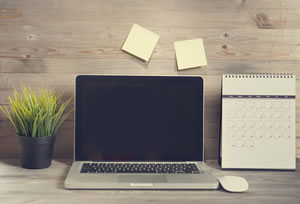 It's the season of giving.
One of the best gifts you can give yourself is the gift of better writing. Of course, this isn't a magical gift. It's one that requires some work on your part. But, it's the kind of work that's fun.
I invite you to use this article as a guide between now and the New Year to put your writing on an accelerated learning curve. You'll hone your skills, sharpen your edge, and launch yourself into 2016 with the confidence to take on the web-writing world.
It's simple. For each day between now and the New Year, do one of the 12 writing challenges below. (There are 16 days left in 2015, so you have some wiggle room.) Each of these exercises will help you expand your skills.
Writing Challenge #1 – Master the Art of Coming Up with Ideas: Most marketers and editors I talk to say coming up with ideas is one of the most important traits in a writer. If you can bring your clients new ideas for articles, for products, for sales angles, and for sales funnels, they'll hire you again and again. For this exercise, find an article or a product related to your industry. Based on the article or the product reviews, come up with at least five ideas you could pitch to a client. Your ideas could be for content, for sales materials, or even for an entirely new product. (If you get in the habit of coming up with three ideas whenever you read something industry-related, you'll never be without a topic to write on. I promise!)
Writing Challenge #2 – Write Uncensored: Clear your workspace of everything but a pen and paper. Set a timer for 15 minutes. Select a topic – anything from how to write better, to why frogs like the water, to the short story you've been thinking about writing. Start the timer and start writing. Don't edit yourself. Just keep writing. For 15 minutes. Without stopping. It won't all be great, but you may uncover a great idea or two. And, that's worth the 15 minutes of effort. (You can use a computer for this challenge if you like, but I always have better luck with the old-school tools.)
Plus, learning to shut off your internal censor while writing is one of the best things you can do for yourself. You'll write better and faster. Just remember to come back later and read what you wrote with your editing hat on.
Writing Challenge #3 – Write a Review: Select a product or a book you love and write a review with the aim of convincing readers to buy it. Set a word limit to make this exercise even harder (and more rewarding). This exercise helps you practice writing real-world persuasive copy.
Writing Challenge #4 – Give Your Favorite Book a New Title: Writing headlines and titles is some of the most important work you'll do, in terms of improving the response to your copy. So, it makes sense to take time practicing it. Pick one of your favorite books. You don't have to physically have it with you. Just think of the title. Then, based on what you know about the book and your own reactions to it, see if you can come up with a title you like better.
Writing Challenge #5 – Revamp a Famous Headline: Go to your swipe file or to your copy of AWAI's Hall of Fame book of super-successful direct-mail letters. Select a direct-response ad. Set a timer for 30 minutes. Then, see if you can come up with a better headline than the sample. Or, at least one that rivals it.
Writing Challenge #6 – Copy a Lead: Find a sales letter, an e-letter, or a blog post you admire and would like to emulate. Copy out the lead five times by hand. This rote exercise will do wonders for teaching you how to use the same structure in your own writing.
Writing Challenge #7 – Reading Aloud: Print out something you've written in the past. It could be anything, but an example of the kind of writing you most want to do and get paid for would be best. Read your piece out loud. Is there anything that stops you or seems awkward? How would you change it?
Writing Challenge #8 – Get in Touch with Your Senses: Being able to engage all five senses through your writing is a powerful skill. It can help you draw your readers into what you're writing, which will make them more likely to respond and react when you make your call to action. To practice writing to all the senses, pick an everyday item and describe it using words that engage sight, hearing, smell, taste, and touch.
Writing Challenge #9 – Write a Catalog Entry: Go to your bookshelf. Close your eyes and select a book at random. (Or, if you have family there with you, send a child or your spouse to bring you back any book of their choosing.) Write a 200-word catalog entry meant to persuade someone to read the book. By practicing writing persuasively in a short space, you'll also improve your long-form sales writing.
Writing Challenge #10 – Pretend You're an Agent: Imagine you're an agent, and your job is to line up a writing project for you. What would you say in a letter to a potential client to convince them you're the best writer for the job? This exercise is good for a boost of confidence. By looking at yourself as an agent might, you'll prepare to put your best foot forward with clients in the coming year.
Writing Challenge #11 – Ask for Feedback: This is one of the hardest writing exercises, but also one of the best. Find either another writer or someone who's part of the audience you usually write to. Give that person an article or blog post or sales letter you've written. Ask her to read it and then give you feedback. Specifically ask her to tell you what section of the piece is the strongest and which is the weakest.
Writing Challenge #12 – Write an End-of-Year Summary: Not for this year … for next year. Think long and hard about what you'd like to be true on the last day of 2016. Write a summary of your year to tell how you got from where you are now to where you are then. Keep this close at hand and review it often. It will provide powerful motivation in the coming year.
Practicing your skills as a writer is the surest way to improve. So, put yourself to the challenge. Do every one of these exercises before the New Year – limit yourself to one per day, so it doesn't seem overwhelming – and see how much your writing skills will improve.
This article, 12 Days to Better Writing, was originally published by Wealthy Web Writer.

The Professional Writers' Alliance
At last, a professional organization that caters to the needs of direct-response industry writers. Find out how membership can change the course of your career. Learn More »

Published: December 16, 2015