Welcome Pam Foster, AWAI's New Director of Copywriting Training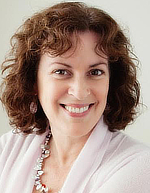 Pam Foster
Long-time member Pam Foster has just been hired to work full-time as AWAI's Director of Copywriting Training. After a successful career as a freelance copywriter and 30+ years of experience in marketing communications, as well as doing projects with AWAI regularly, Pam is looking forward to getting started.
"It feels wonderful to join the team! After having been an AWAI member, program creator, copywriter, speaker, instructor, and more over the past 10 years, it all fits together perfectly in this new role," says Pam.
"I'm bringing my perspective as a freelance copywriter and 'outsider' to help make sure anyone who wants to succeed as a copywriter can do so through everything AWAI offers, now and in the future. Stay tuned for exciting news about new programs and other resources from AWAI!"
Pam, a past AWAI $10K Challenge Winner, will be heading up the skill-building division of AWAI, helping members hone their copywriting chops through AWAI programs and resources. As a past and present expert instructor in AWAI's Circle of Success program and at live events, a frequent copywriting contributor to AWAI, and a creator of AWAI programs including How to Choose Your Writing Niche, Site Audits Made Simple, and Working Effectively with Web Clients, Pam is well-suited to the new job.
"We are very excited to have Pam join our team full-time. I've worked with her on various projects over the years after meeting her at our very first Web Copywriting Intensive almost 10 years ago," says Rebecca Matter, President of AWAI.
"It's been awesome watching her evolve from an AWAI member into a great copywriter, and then into a great teacher and speaker, and now into this new role overseeing our copywriting division. She brings real-world experience, and yet still understands what it's like to be an aspiring writer. And her genuine enthusiasm and passion for this industry and other people's success is unsurpassed."
Welcome, Pam. Great to have you on board!

The Professional Writers' Alliance
At last, a professional organization that caters to the needs of direct-response industry writers. Find out how membership can change the course of your career. Learn More »

Published: December 23, 2015