Break In and Push Your Success Forward Faster by Writing for the Web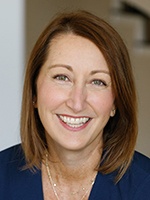 Rebecca Matter
Just the other day, USA Today ran a story on how big the online marketplace has become …
The article quoted $1.5 trillion — and that figure only included publicly traded companies!
It didn't include all the private companies who are also doing business online …
That's over seven million companies in the U.S. alone that weren't even counted.
Rebecca Matter here – sharing the five things you can do to ensure your success as a well-paid writer in 2016.
Yesterday we talked about learning how to write direct-response copy (because it's ALL direct response). And as I'm sure you've guessed, today we're going to talk about taking that direct-response training, and applying it to the Web …
But it's not just because the size of the market is so enormous.
It's because the digital marketing world is evolving so fast. Many companies are struggling to keep up!
Most don't have the in-house staff and resources to handle the ever-increasing demands of the Web. Gone are the days of just writing a sales letter, putting it in the mail, and calling it a day.
Oh no …
The social media, web pages, content, emails, e-newsletters, pay-per-click campaigns, blog posts … all the collateral pieces needed to ultimately drive people to the sales messages … require dozens of additional pieces of copy and content to be written. The pressure and pace are relentless.
Which is one more reason why there's never been a better time to be a writer!
And it's why you should learn to write for the Web.
Regardless of your niche, your best writing opportunities will be online.
As million-dollar copywriter Clayton Makepeace says …
"Once upon a time, the only way to break into this business was to create a winning direct-mail piece; a daunting task for beginning writers.

"Not anymore! Today, you don't have to beat an 'A-level' writer writing the big stuff — long-form direct mail letters, landing pages, and Video Sales Letters — to get your big break.

"Today, you can get hired, establish rewarding relationships with major publishers, begin working your way up — and earn great fees and even royalties in the process — writing short, simple web copy: cart pages, exit pops, upsell and downsell pages, and more!"
How much can you make?
Check out some of the many web projects and the industry standard fee ranges …
Home pages ($450-$4,500)
Sales pages ($450-$10,000)
Subscription pages ($450-$4,500)
Information pages ($150-$750)
Landing pages ($450-$1,000)
Page sequences ($750-$5,000)
Promotional emails ($250-$3,500)
E-newsletters ($250-$1,500)
Blogs ($50-$500 per post)
Websites ($1,500-$3,500)
Social Media ($1,000-$3,000/month)
As you can see the writing opportunities are endless. And getting started is easy.
Immerse yourself in the Web … learn the nuances of the various projects (they're all covered in Nick Usborne's popular program Web Copywriting 2.0) … and choose the projects that interest you the most.
You don't have to learn how to write them all … you can get started just writing emails (or social media … or newsletters … or anything else).
And assuming you also understand direct response (my advice to you yesterday), you'll be able to claim the higher end of the fee range very early on because you'll able to demonstrate your value right out of the gate.
Which types of web projects do you want to write? Share with me below. Or let me know if you have questions about any of them.
I'm quite passionate about the opportunity the Web offers aspiring writers, and am happy to help you choose one (or two or five!) to start with.
And then tomorrow, we'll talk about the third thing you'll want to do to ensure your success in 2016 …
It's all about what you like … so I promise, it will be fun!

The Professional Writers' Alliance
At last, a professional organization that caters to the needs of direct-response industry writers. Find out how membership can change the course of your career. Learn More »

Published: December 1, 2015