For You, "All Signs Point to Yes"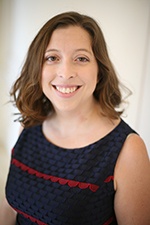 Jen Adams
I'm not sure how old I was when I was first exposed to the wonders of the "Magic 8 Ball," but I do remember sitting with my girlfriends in middle school, shaking the ball over and over until we either got the answer we wanted or had bubbled over the little window in the top.
And yet, despite thinking of it as a children's toy — these days it's sold by Mattel — the Magic 8 Ball is actually most popular with adults.
We care very much about our futures. We'd love to have a clue as to what's next for us … whether we're on the right path … even if we have to ask something as silly as a black billiard filled with purple liquid and a 20-sided dice.
Perhaps that's why the Magic 8 Ball started life as a serious fortune-telling tool, inspired by a real-life clairvoyant in Cincinnati, Ohio.
Madame Mary Carter made her living as a fortuneteller, offering visitors answers from "beyond the veil" mysteriously scratched out on a chalkboard. In the 1940s, her son, Albert, used her branding for a product he was certain was going to be a best seller … a portable, pocket-sized tube you could ask yes/no questions about the future.
He partnered up with Abe Bookman to form Alabe Crafts, Inc, and the duo put out a cylinder filled with a dark liquid and light floating dice … the "Syco Seer Miracle Home Fortune Teller."
It flopped. So they tried again, putting the floating dice in a smaller tube, and then later, an iridescent crystal ball.
Nope. That idea didn't work either.
But it did garner the attention of an interested customer — a group out of Chicago, Brunswick Billiards, who wanted to know if the crystal ball could be replaced with an 8-ball and used as a fun promotional give-away item.
Oh, why not? The product was dead in the water anyway … surely it wouldn't hurt to turn it into "The Magic 8-Ball" for a marketing push!
No, it didn't hurt at all. Turned out, a new, less serious look was just what the product needed. The Magic 8 Ball became one of the hottest gift items of the 1940s and 1950s … and still sells approximately 1 million units a year today.
A great outcome — just not in the way the inventors had expected. But unlike Albert and Abe, you don't have to wonder what the future will hold for you when you're a writer.
Though you might be constantly inventing new headlines, hooks, and angles for your clients, you're actually on a proven path. Direct marketing traces its origins back hundreds of years, and continues to generate trillions of dollars in sales.
Plus, unlike desperate toy inventors, you can shape your future to be something you'll truly enjoy by choosing specific niches … working only with clients you like … and focusing your energies on products you love, whether they're serious products for adults or fun toys for kids (of all ages).
It's all about what you want for your life. So what do you see as your ideal future as a writer? Whether you're mid-way in your journey or just starting out, I'd love to hear your story in the comments.
Then, tomorrow, I'll reveal how writing lets you start fresh on the future … as many times as you want … just like a unexpectedly popular, no-batteries-required toy from the 1960s.

The Professional Writers' Alliance
At last, a professional organization that caters to the needs of direct-response industry writers. Find out how membership can change the course of your career. Learn More »

Published: December 22, 2015