Living Proof: Joshua Boswell Gains Control Through Copywriting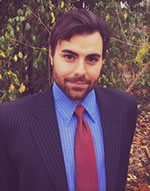 Joshua Ford
To kick this series off, I thought I'd remind you of master copywriter Joshua Boswell's climb to writing success. His story shows that anyone … in any situation … can become a six-figure copywriter.
Back in 2004 Joshua had a growing business. All signs pointed to a promising future.
Then … as if slamming the brake pedal with both feet … business came to a screeching and sudden stop.
The software his company relied on was no longer available and it put Joshua out of business. With bills to pay and no money coming in … he soon had financial problems as he searched and prayed for a way to replace his lost income.
He prayed for a way to climb out of the pit he had fallen in and to never be in this position again. He also wanted more time with his children while gaining greater control over his future.
As fate would have it, the answer arrived in his Inbox with a simple subject line of, "Can you write a letter like this?" Had Joshua not opened that email, who knows what his life would have become?
What we do know is that writing gives him the freedom to be with his children and wife … the opportunity to share his experience with others … and make a six-figure income.
You can read his full story here:
Case Study:


Joshua Boswell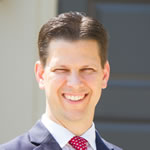 Kansas City Father of 10 Tops Six Figures Working Part Time
"When I found copywriting, it really clicked for me. I thought that I could build any kind of lifestyle that I wanted. I could really do this without working full time and I could spend the rest of my time with my family."
Joshua is now living his dream …
He and his family now venture on at least a handful of vacations every year. He has the time, money, and control to do this as often as he likes. No asking permission. No checking in with a boss.
What would your life be like if you had this kind of freedom and control?
What if you had the resources to do anything your heart craves?
What if you possessed a kind of "call the shots" form of power and control … power that seemed like a "box full of magic powder"?
What are you willing to do to grab hold of this power?
Can you relate to Joshua's experience? Share your thoughts in the comments section below.
Coming up tomorrow we will take a peek at another story.

The Professional Writers' Alliance
At last, a professional organization that caters to the needs of direct-response industry writers. Find out how membership can change the course of your career. Learn More »

Published: December 14, 2015