Living Proof: How Cindy Cyr's Anger Fueled Her Escape from an Oppressing Job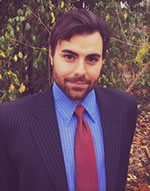 Joshua Ford
Josh Ford here again with another Living Proof success story …
So far we've seen how Joshua Boswell gained more control over his life through copywriting. We also met Mindy McHorse, who finally found the fulfillment she was looking for in the writer's life.
Today I would like you to meet Cindy Cyr.
In 2007, Cindy was chained to an oppressive and restricting job. So restricting, in fact, they refused to give her time off to be with family after her sister was diagnosed with cancer.
If that wasn't bad enough, her job consumed much of her time … causing her to miss being with her two sons, who participated in extracurricular activities.
She was determined to find a way out … a way to gain the freedom that would allow her to spend more time with her sons and her sister.
Fortunately, Cindy found a solution. AWAI's Accelerated Program for Six-Figure Copywriting offered her a plausible escape plan. It was exactly what she was looking for … flexible schedule … enjoyable work … all without having to give up the things in life that were important to her.
Go here to read how she finally freed herself from the ball and chain … otherwise known as a "job with benefits":
Case Study:


Cindy Cyr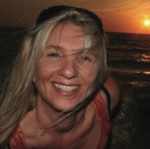 Mom Maintains Six-Figure
Copywriting Income – and
Manages Son's Music Career
"It's amazing to be in a position to support my kids' dreams, which is something I couldn't do in the job I had before. If I had not gotten into AWAI, I would not have that opportunity."
As you can see from Cindy's case study … she had a strong desire to spend more time with her family and the determination to make it happen.
Copywriting provided her with a path to a better, freer life. She now gets to spend more time with her sons. She gets to be there for them … there to support them as they pursue their dreams and goals.
Do you want more time with your family? Is your current job situation keeping you away from them like Cindy's did?
Are you determined enough to make a change in your life?
We'd love to hear what drives you. Please share your thoughts with us in the comment section below.
I hope you enjoyed meeting Cindy and that her escape to freedom has inspired you to be able to do the same.
Tomorrow we'll meet Heather Robson, another hands-on mom who is enjoying the writer's life.

The Professional Writers' Alliance
At last, a professional organization that caters to the needs of direct-response industry writers. Find out how membership can change the course of your career. Learn More »

Published: December 16, 2015