Living Proof: How Heather Robson Found Balance Through Copywriting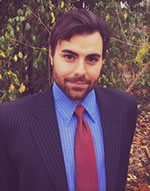 Joshua Ford
Josh Ford here again, with the fourth installment in the Living Proof success story series.
If you remember from yesterday, we met Cindy Cyr. She wanted to spend more time with her family and copywriting made it happen.
Today we meet Heather Robson.
Heather is another mom who wears many hats. Homeschooler, successful novelist, and freelance copywriter, just to name a few.
Heather Robson had an acceptable job with benefits, but she wanted more. She wanted to enjoy the work she did. However, with her first baby on the way, she kept her secure job. That all changed when her family moved to Montana and the perfect opportunity to write came along.
You can read more about Heather's success story here:
Case Study:


Heather Robson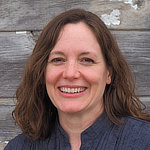 In a Day's Work for Idaho Mom:
Homeschooler, Freelancer, Novelist
"My kids are only this age for so long. Because of that, I've never been willing to put in more than a certain amount of work. One of the big things about freelancing for me is that I can homeschool my kids through sixth grade."
Heather is now finally able to find balance with work, family, and personal enrichment.
Children grow up so fast. The last thing you want to do is regret you didn't have time to spend with them. If you're a parent, ask yourself, is what you are doing now allowing you to enjoy enough time with your children?
If not, copywriting may be the solution you've been looking for. Like Heather, Mindy, Joshua, and Cindy, copywriting gave them the perfect balance between work and family.
Please feel free to share your situation and aspirations, and the difference copywriting would make, in the comment section.
Tomorrow we will learn how a determined marketing manager built up the confidence to make his transition to the writer's life.

The Professional Writers' Alliance
At last, a professional organization that caters to the needs of direct-response industry writers. Find out how membership can change the course of your career. Learn More »

Published: December 17, 2015