Living Proof: How Roy Furr's Sliver of Confidence Led to a Six Figure Income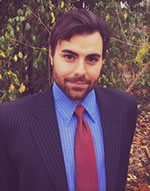 Joshua Ford
Josh Ford here, back again with the last AWAI success story in this week's Living Proof essays …
So far, we've seen how four AWAI members navigated their way through some rough waters in pursuit of the writer's life.
But they kept writing … didn't give up … and they're now shimmering success stories.
We can add Roy Furr to the list. Here's a bit about Roy …
Back in 2010 Roy was working as a marketing manager for a small publishing company.
He was doing well in his job except for one thing: he didn't like how the job used up most of his time and restricted his flexibility.
See, Roy had been writing all his life. He even published a book on poetry. Yet with all this writing experience he still doubted he could make a living as a writer. He thought only big shot writers could earn a living from writing. So he put his writing to the side and continued in his unfulfilling marketing job.
Like Roy, I've battled with these doubts and suspect you have as well.
But Roy took a chance … stepped out in faith … and is now bringing in six figures working part-time.
Read how he did it here:
Case Study:


Roy Furr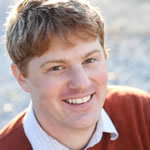 Big Risk Pays Off
for Nebraska
Copywriter
"I had set a date for when I wanted to launch my business, but the freelance opportunities were coming so fast that I quit my job even sooner than I planned."
As you can see from Roy's story. .. he had just enough confidence to take that first step and it's now paying off big time.
Fear and doubt can keep us from taking chances that could advance us closer to our dream. You have to believe in yourself just enough to take that first step forward.
No matter how big or small … just take that first step.
Like a toddler mustering up the courage to walk … You may stumble and bumble a bit in the beginning. We all do. With that first tiny step … along with each step you take after that … you will be well on your way to becoming a better, more confident writer.
What's holding you back? If you have yet to take that first step into the writer's life — there's no better time than now.
I hope you've enjoyed this series and that you've been inspired to make your leap into the writer's life.

The Professional Writers' Alliance
At last, a professional organization that caters to the needs of direct-response industry writers. Find out how membership can change the course of your career. Learn More »

Published: December 18, 2015