Living Proof: Mindy McHorse Finally Finds Fulfillment With Copywriting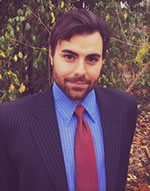 Joshua Ford
Josh Ford here … back again with another AWAI member's journey into the writer's life.
Yesterday we saw how Joshua Boswell overcame a failed business and mounting debt. How he stopped at nothing to gain the control and freedom he desired.
He did it all through the writer's life. He's now reaping the benefits of being a successful copywriter and writing coach.
Today, we'll meet Mindy McHorse, who is also enjoying the writer's life.
In 2007, Mindy's job was no longer fulfilling. She was craving a change. When the opportunity came to make that change, she didn't hesitate.
She joined AWAI's Circle of Success. She says joining was a "no-brainer".
It was like having her own "Master Key" … that unlocked the full line of AWAI copywriting programs, "client-getting" resources, and live Bootcamps.
Not only did she gain total access to these valuable tools and resources, but she gained peace of mind as well. She thought to herself, "Now that my 'Copywriter's Toolbox' is full to the brim with the finest resources available — how can I fail?"
Mindy knew success was just a matter of time. She was right.
You can read her full story here:
Case Study:


Mindy McHorse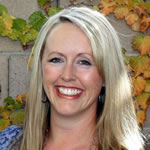 Corporate Refugee Finds
Six Figures as Copywriter
"AWAI is my American Idol. They put me on the stage and gave me everything I needed to live as a writer. They're genuinely interested in helping people succeed at writing for a living."
Today Mindy is enjoying the freedom and fulfillment the writer's life provides.
She has several long-term clients including AWAI — and works only a few hours a day. She has modified her schedule so she has more time to spend with her husband, three children, and three dogs.
How about you? Are you ready to wake up each day — excited to do work that fulfills you? Do you need a change?
If you can answer yes to any of these questions, why not make your leap into the writer's life, starting today? When the opportunity came, Mindy didn't hesitant to do so, nor did Joshua Boswell.
We'd love to hear your thoughts! Please share in the comments section below.
Coming up tomorrow …
Another story to help you make your leap into the writer's life.

The Professional Writers' Alliance
At last, a professional organization that caters to the needs of direct-response industry writers. Find out how membership can change the course of your career. Learn More »

Published: December 15, 2015