Why You Should Never Give Up On Your Most Precious Ideas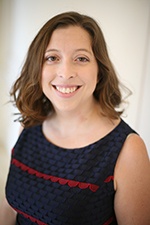 Jen Adams
Happy Christmas Eve! Even if this isn't a holiday you celebrate, there's no denying the air of "pre-event" magic floating around most countries of the world. And there's something very special about that "just before launch" moment … especially in the world of toys and marketing.
Jen Adams here, walking you through a week of "must-have" toys that remind us the importance of living the writer's life. Today, the toy in question would easily fit in the palm of your hand … but in 1977, the most popular version of it was sold as an empty box.
So which toy in history had such amazing marketing … such an amazing air of "pre-event" magic … that parents actually bought their children an empty box that came with a certificate promising a future toy?
Here's a quick hint: A long time ago, in a galaxy far, far away …
If you guessed Star Wars, you're correct.
Star Wars action figures weren't the first action figures to hit the market. Technically, that honor belongs to Barbie, in 1959, followed by the earliest versions of the G.I. Joe figure in 1964. But while they were popular, none of those figurines had the moxie to hit the market as empty boxes.
Truthfully, Kenner Products (now Hasbro) hadn't intended to sell empty boxes. But they'd signed the contract for the Star Wars figures so late in the year, there wasn't time to get the toys finished. And, with the movie widely expected to only do so-so in theaters, there wasn't budget for a major investment.
So, they innovated and sent out "Early Bird" boxes. They looked like regular toy boxes, but contained no toys. Instead, children received a certificate promising the delivery of the toys in the future.
A real leap of faith … and should you happen to have one of those original "Early Bird" boxes or certificates, it's now worth thousands to collectors.
Star Wars action figures went on to be massively popular, just like the franchise itself. Most were no more than 3.75 inches in height, but they represented a whole other universe.
It's the same for us as writers. Our ideas often seem small when they're written down — just a few lines of text — but they can create whole universes of revenue and business for our clients.
What we imagine, we can make happen — for our clients, and for ourselves. We can dream up the next big hit of the future, bring it to life on the page, and then watch as it transitions to reality in the business world (and in our bank accounts).
And sometimes, the more out there the idea seems — like an empty box at Christmas promising toys at a future date — the better it can work. Clients — and customers — want to see a steady flow of new ideas and innovations from their writers.
So, for fun and for practice, I encourage you to pick a product (or your own business) and brainstorm without limits! What's the most unique angle you could take? How could you make it work in your niche? If you'd like, you can share your ideas here in the comments — I'd love to hear them.
Then, tomorrow, there's one more toy to reveal … and one last gift the writer's life brings you won't want to miss!

The Professional Writers' Alliance
At last, a professional organization that caters to the needs of direct-response industry writers. Find out how membership can change the course of your career. Learn More »

Published: December 24, 2015