Succeed Faster as a Writer by Picking a Niche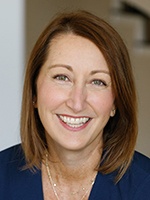 Rebecca Matter
What subjects do you like to read about?
What things do you know a lot about?
What do you like to write about?
Rebecca Matter here … with the third thing you'll want to do to ensure your success as a well-paid writer in 2016 …
Pick a niche.
It's often counter-intuitive to new writers … they don't want to "limit themselves" for fear of missing out on opportunities.
But this one step makes a big difference in how fast you succeed, how quickly you can find and land clients, and how efficient you'll be when working projects (which means more money!).
Plus, a niche offers instant credibility. When you tell someone, "This is my specialty," they think of you as an expert even without your providing any additional proof or discussing your experience. (How awesome is that?)
Says Pam Foster, who chose the pet industry as her niche …
"When I re-launched myself as a niche-focused copywriter, my writing career took off very quickly.

"Once you commit to a specific niche market for your copywriting services, magic starts to happen," Pam continued. "Suddenly you have a clear direction for all your marketing efforts and you know exactly who to connect with via LinkedIn, trade associations, industry journals, and other specific venues.

"Your niche-focused website becomes a beacon that demonstrates your unique understanding of that market. Potential clients are excited and relieved to find you. They think, 'Finally, here's a copywriter who gets my industry and prospects!' It's easier to build a portfolio of samples, clients, and testimonials in that niche — and it keeps bringing more and more potential clients your way. Choosing a niche is the gift that keeps on giving."
Now, yesterday we talked about writing for the web (the second thing you should do to be successful in 2016!) …
That's not what I'm talking about when I say pick a niche. The web is the medium you'll be using; your niche is more focused and how you'll showcase your writing skills.
But how do you go about picking a niche? Well, one way to choose your niche is by industry.
What is your professional background? What do you enjoy reading about most? Who are the companies or organizations in that space?
In other words, what group of prospective clients would you like to write for?
Do you want to work with veterinarians, publishers of stock-trading newsletters, software engineers, home and garden store owners, fitness experts … ?
When you start thinking about it this way, you'll quickly see why the list of possibilities for writers is endless.
The other way to choose a niche is by the kind of writing projects you'd like to focus on.
Specializing by task can help you get business just by reputation …
People like Gordon Graham (That White Paper Guy), Michael Katz (the Likeable E-newsletter Specialist), and Jay White (the King of Autoresponders), became known as the go-to writer for their specific project type.
And sure, they may decide to take on other work for valued clients, but their names are now synonymous with specific writing tasks.
Of course, you can always combine the two ways for an even more specific target market, such as, "I write newsletters for conservation organizations."
As AWAI success story Roy Furr told us, "That was my epiphany — that's when the magic started to happen. I needed to pick a niche and break into it.
Now that I'm positioned as a financial copywriter, it's easier for me to get paid more for my work, get more work from the exact clients I want to work with, and be constantly in demand. And it took finding the right niche for me, and doing what it would take to get started in this niche, to accomplish exactly what I wanted from my copywriting."
Faster growth for your business … an easier and stronger connection with clients … increased profits … just three of the ways choosing your niche positively impacts your business.
So choose your niche once and for all and share it with me below.
You'll be one step closer to success in 2016.
And then join me tomorrow so I can help you take the next step … the one that actually brings the money into your business!
I've got a special guest joining me to help you. He's going to make step four super easy for you …

The Professional Writers' Alliance
At last, a professional organization that caters to the needs of direct-response industry writers. Find out how membership can change the course of your career. Learn More »

Published: December 2, 2015