The Most Unique Gift in the World is …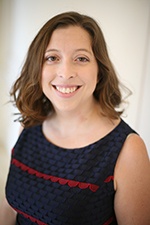 Jen Adams
Merry Christmas! However and wherever you may be this holiday, I hope you're having a wonderful day.
Especially because we're about to talk about the best gift of all, from a writer's perspective.
Jen Adams here, wrapping up a week of celebrating the unique gifts of the writer's life as they related to some of the most popular gifts of the last 100 years.
Right now, wandering down any local toy aisle, all the "must-have" gifts of the season are electronic.
You've got your Tickle-Me Elmos, singing characters from Frozen and other films, and rebooted Furby "dolls" set to terrify another generation of children.
But these talking dolls are just the tip of the iceberg … half the things I used to think of as traditional board games are now fully compatible with my smartphone and laptop. And one of the #1 best-sellers of the bunch is actually a robotic dog, the Tekno.
It has over 160 emotions and functions, giving everything a "real" dog would — including the ability to play fetch — with none of the real-world responsibility. Some 40 million have been sold worldwide and "trained" through smartphones and iPads.
Next up? Those crazy toymakers are probably trying to replace us!
Except … they can't.
Despite all the content spinners and headline generator programs offered on the web claiming to replace writers with computers … we're still here, and still going strong.
In fact, we get to enjoy the distinct pleasure of watching all these would-be conquerors get left in the dust, time and again, by real, human writers.
And isn't that the best gift of all … to be completely and utterly irreplaceable?
As writers, we're special in ways no technology can replicate. Technology doesn't trump us — and even more exciting, we get to use it to make our lives easier, more fun, and more portable all the time.
For example, I no longer have to type up my notes. I can scan them, or snap a photo on my phone and sync it to the cloud. Or, if my fingers get tired of doing any writing at all, I can use voice recognition software to put words on the virtual page, from anywhere I chose to work.
Add in the dozens of bookmarking, editing, and graphic design programs available to me right now — often for free — and I've never been more powerful as a creative force.
So yes, while my coffeemaker will soon also be taking my blood pressure and calculating my tax bills, my job as a writer isn't threatened in the least by the advances of technology. And neither is yours.
Instead, we're continually becoming that much more valuable … we're the creative brains that dream up the marketing content and copy that gets all these fancy machines and tools bought up first place!
So today, celebrate yourself and your wonderful, irreplaceable talent. And, if you do have a favorite tech tool or app that makes your writing life easier, share it in the comments. We'll all benefit from knowing about new time-savers … especially since each one helps us have even more time to enjoy the fantastic writer's lives we've chosen.
Merry Christmas to you, dear writer, and thanks for spending the week with me!

The Professional Writers' Alliance
At last, a professional organization that caters to the needs of direct-response industry writers. Find out how membership can change the course of your career. Learn More »

Published: December 25, 2015