The Toy "For Every Boy. For Every Girl."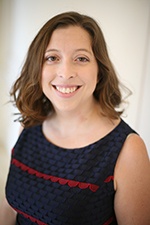 Jen Adams
The distinctive rumble-bump of the wheels over the pavement … that sharp ker-thunk as we cleared the dip at the end of the driveway … I can still hear the natural soundtrack of play as my sisters and I spent hours hauling each other around in our red Radio Flyer wagon, ecstatic to have the full freedom of our very own set of wheels.
We weren't the only kids to be thrilled with one of Antonio Pasin's creations. His original hand-made wagons, introduced in 1917, were one of the most sought-after Christmas gifts of the 1920s. In fact, they were such a lasting smash hit that even now I'd be surprised if there's a child in your life under the age of five who doesn't have one.
But the gift of a Radio Flyer isn't so much about the wagon itself … it's about what it represents.
Red steel Radio Flyers started out as wooden "Liberty Coasters." Pasin chose the name to honor the Statue of Liberty and his new home in New York City. Originally from a small town outside Venice, Pasin had arrived in New York at the age of 16, by himself, after his family sold their mule to pay for his passage to America.
These days, that sounds quaint. But in 1913, cars were still a novelty item reserved for the uber-rich. Regular people walked, or, if you were lucky, rode a horse. Pasin's family had basically swapped their sole means of transportation to give him a shot in the US.
And there he was, using his training as a cabinetmaker to build wagons for kids.
You can forgive his parents for perhaps thinking he'd gone nuts … just as perhaps your friends and family thought about you when you first shared your plans to make a serious income as a writer!
But by becoming a writer, you grant yourself the same gift Pasin was giving thousands (now millions) of kids … the freedom to get out there and explore, have adventures, and zoom about the world under your own power.
After all, you're no longer tied to working in one location. Wherever there's a wi-fi connection, you're in business. You could work from your living room couch this morning … an airport lounge this afternoon … and 1,000 miles away by tonight.
No client would ever know, unless you told them, and most wouldn't care where you worked anyway. And with the income you can earn as you go, there's nothing stopping you from making your most wild and crazy dreams of a free-roaming life come true.
Pasin's "crazy dreams" earned him a spot in the Toy Industry Hall of Fame. Where will your writing dreams take you? Where do you hope to go? Let me know in the comments.
Then, tomorrow, watch your inbox to learn how a small hand-held fortune-telling device could reveal your personal future as a writer!

The Professional Writers' Alliance
At last, a professional organization that caters to the needs of direct-response industry writers. Find out how membership can change the course of your career. Learn More »

Published: December 21, 2015