AWAI Member Creates Ultimate Resource for At-Home Working Moms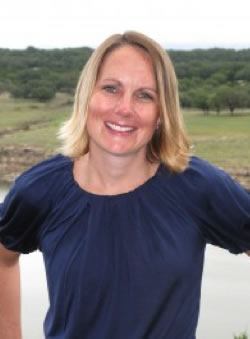 Holly Hanna
When her daughter was born, Holly Hanna knew she didn't want to go back to a traditional 9-to-5 job. But days full of play dates and story times — with the bank account dwindling rapidly — inspired her to try a whole new direction.
"I looked online for different work-at-home gigs, but the majority of my time was spent weeding through scams and sifting through various websites to find all of the information that I was looking for.
"I had always enjoyed writing and dreamed of writing a comedic novel; however, I never considered creating a money-making website as a career option. I continued looking online for work-at-home jobs when I finally had my light-bulb moment, 'I'm going to create the perfect work-at-home resource for women!' and, as they say, the rest is history," says Holly.
Today, that website, The Work at Home Woman, attracts more than 330,000 visitors every month and provides a comfortable income for Holly and her family. Holly highlights quality business opportunities that can be done from home and offers plenty of success tips and advice for being more productive, marketing effectively, and more. Working just part time, Holly consistently adds new articles to her website to keep it fresh and current.
"Generating money from a website doesn't happen overnight. You have to write awesome content, get traffic to your site, and have a monetization plan. Even with all the right elements in place, the process can be slow. Try not get discouraged. Keep taking small steps forward, because if you're persistent — you can achieve great things! It took me three months to get my first paid advertiser, but that sale gave me the fire to keep pushing forward. Today my website has well surpassed what I earned as a full-time nurse, and I work fewer hours," says Holly, who adds that her income is split about evenly between affiliate marketing, direct ad sales, her ad network, and corporate sponsorships.
Running her own money-making website has been Holly's dream job for the last six years, giving her the chance to be a stay-at-home mom and help her fellow working women, a cause she's passionate about. She's also been able to work with companies like HP, Tastefully Simple, CAbi, NeatDesk, Staples, and MSN. And she's been quoted in big name publications like the New York Times, CNN, Forbes, Huffington Post, Woman's Day Magazine, Working Mother, and HLN TV.
All in all, life is good.
"It's really amazing! Not only do I get to write about a topic that I'm passionate about, but I get to focus on my number one priority, my daughter. Running a money-making website is a flexible gig — it can be done anytime from anywhere in the world." says Holly.
If you're interested in creating your own Money-Making Website, go here to learn more.

How to Write Your Own Money Making Websites
Learn how to write an information website in your spare time and earn $1000, $3000, even $5000 a month in passive income. Learn More »

Published: December 4, 2015