You Can Always Change Your Situation. Here's How …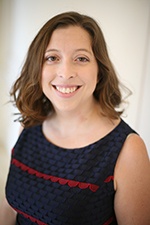 Jen Adams
The most popular toy of the 1960s … was actually inspired by an electrician tinkering around at work.
Jen Adams here, taking you through a gift-filled week in The Writer's Life. Each item was a "must-have" in its day … but more importantly, each one symbolizes a specific gift the writer's life brings.
For today, it's the gift of a fresh start — as many times as you'd like.
This is something I've deeply enjoyed as a feature in my writing life, moving as I have between countries, between niches, and between companies. As my life and interests have changed, I've been able to shake things up and start over, quickly and easily.
For André Cassagnes, restarts weren't so simple. He'd been brought up to work in the French bakery owned by his parents, but it's tough to be successful as a baker when you're allergic to flour.
Instead, the baker found himself working as an electrician for a company that made picture frames. The firm used aluminum powder to coat their frames, and one day while working, Cassagnes noticed that the electrical charges he worked with reacted with his pencil sketches and the powder to transfer his designs to new surfaces.
Intrigued, he started tinkering with the reactions. Eventually, he created a flat, framed surface that you could draw on, seemingly from the inside out. The pattern would hold until shaken, and then the screen could be reused.
Cassagnes took his design to the 1959 Nuremberg International Toy Fair, successfully selling it to the Ohio Art Company for $25,000. They altered the design a touch, moving the controls from joysticks to knobs, and changed the name from "L'Ecran Magique" (Magic Screen) to the more familiar "Etch-A-Sketch."
The toy officially made its debut July 12, 1960, for $2.99 … and went on to sell 600,00 units that year. Sometimes called "the original laptop," Etch-A-Sketch continues to move millions of units each year, and in 1998, it was inducted into the National Toy Hall of Fame, which honors the most innovative and iconic toys in the US.
Cassagnes? He's famous, too, especially in his native France, but not for the Etch-A-Sketch. Another set of restarts and do-overs moved him out of toy making and into kite making, where his uniquely patterned designs earned him a loyal following.
It's another twist in his story I love — and another reminder that for true creative souls, you always have the option to pick up your life, give it a good shake, and start over. Perhaps not quite as simply as you clear an Etch-A-Sketch, but close!
I'm doing it now, in fact, as I adjust to having my first child here with me while I write. And you may be in the middle of a big change or re-start in your life, too. I'd love to hear about it in the comments.
Then, tomorrow, I'll share how a toy that often fits in the palm of your hand gives writers like us unlimited potential (even though no, you can't write with these!)

The Professional Writers' Alliance
At last, a professional organization that caters to the needs of direct-response industry writers. Find out how membership can change the course of your career. Learn More »

Published: December 23, 2015