19 Ways to Find Freelance Clients That Are Perfect for You
By Julia Borgini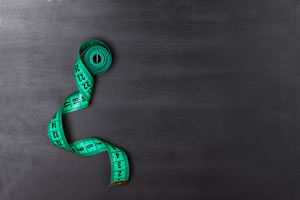 Last week I saw one of my LinkedIn contacts was looking for a web writer. He wanted someone who "knew" social media and was "good" at web writing, as he was re-launching his website. I took a look at his profile to re-acquaint myself with his business and also looked at his current website. Seemed like we'd be a good fit, so I sent a message to say I was interested.
He did a bit of research on me and thought we were a good match, too. He sent me the URL to the test site and, right off the bat, asked me for a price. Red flag #1.
I politely ignored that question and did my own due diligence on his site and the project. The problem was, I couldn't even access the test site. My web browser kept re-directing me to the current site. Red flag #2.
To speed things up, I sent him my standard prospect qualification questions, which he ignored. Red flag #3.
There were a few more red flags thrown up even after these three. I decided he wasn't the right client for me after all. Earlier in my web-writing career, I probably would have ignored those red flags and plowed ahead, but now that I have a little more experience, I don't have to. That's because I have a good set of client qualification requirements and questions that help me decide if a prospect is a good fit for me or not.
No matter what stage of your career you're in, having those requirements laid out ahead of time can save you a lot of aggravation and also earn you more money, as you'll be working with clients that are perfect for you.
1. Stop thinking like a freelancer. Many clients have negative views about "freelancers." Those views have nothing to do with you. They've probably had bad experiences with unreliable writers, so they're distrustful of everyone who labels himself as a freelancer. So, ditch the word "freelancer" and, instead, call yourself a "marketing consultant," a "strategic writing consultant," or a "writing consultancy," and you'll immediately change their perception. Freelancers are interchangeable, while you are not. You're thinking of ways to help their business, not grow yours (although that's exactly what you'll be doing through your working partnership). It ensures they see and earn value from you, and keeps you busy at the same time.
2. Qualify each client, no matter how big or small they are. Your clients are vetting you before hiring you, so you should do the same. After all, not all clients are created equal, right? I have a list of questions I ask each prospect to ensure we understand each other and set the appropriate expectations for each other. The list can be as long or short as necessary to get the information you need from the prospect. Check out Ed Gandia's list of questions and then use it as a model to create your own.
3. Have a good About page on your site, as well as an "Are we the right fit?" page. Your website should reflect your personality and working style, which prospects then use to determine if you'd be a good fit for them. But, you can also use it the other way and see if they're a good fit for you by having an "Are we a right fit?" page. It gives you another opportunity to explain your value to prospects and to match up your work with the type of clients you want to work with — without wasting any time or energy on it. Check out the following examples for how it works: Example 1, Example 2, and Example 3.
4. Reduce the risk of doing business with you. Have a work agreement you send out to every client for every project. Don't just rely on an email that spells out all the details. A professional-looking work agreement shows you're serious about your business and will take your client work seriously, too.
5. Make it easy to work with you. That means using all of the technology available to you, like cloud tools for sharing documents and information, video conferencing software, online scheduling tools that make it easy to book time with you, invoicing services, etc. You want to remove as many barriers between you and the client as you can.
6. And, be easy to work with. This goes beyond the tools you use in your business and includes things like meeting all your deadlines, doing what you say you'll do, and apologizing when you make a mistake.
7. Show them the real you. Studies have shown that people tend to buy from people (or businesses) they like, so being sincere and showing the real person behind your business can get you more work. Show off a little personality in your website and in your dealings with your clients. That's why I talk about being a geek and send out the occasional tweet about my favorite hockey team or movie. It keeps things authentic and grounded. Clients and prospects appreciate that, because they buy from a person, not a brand or business.
8. Focus on your client's end goal and match that to your own business. Sometimes we get so focused on the project at hand that we forget our clients are looking to meet core strategic objectives with it. By focusing on their end goal every time, we add value to the project and relationship. It makes us more likeable to our clients and more successful, as we'll win (and keep) more business.
9. Create a buyer persona. Establishing the type of client you'd like to work for helps you weed out prospects that aren't a good fit for you. It works for both your in- and out-bound marketing efforts, as you'll be able to politely decline inbound requests that don't match your persona and target the right dream clients with your outbound efforts.
10. Analyze your past experiences and develop a client list based on the best client projects you had. Add this information into your buyer persona and you'll have a rock-solid vision of the perfect client.
11. Know the market value of your services. Pricing your services is always tricky, but if you tie it to the value your client gives it, not just what others are charging, you'll find yourself booking more work (and working with a different class of client). Check out this post from Price Intelligently on value pricing, and also Paul Jarvis' tactic for how to raise your freelance rates easily for new clients. (Paul's idea is so great, I may just steal this one for myself!)
12. Specialization. Yes, you've heard it many times before, but it's true. Working in a narrower market can help you find better clients that are perfect for your business. You speak the same "language," they value the work you do, they're pre-qualified, and it's easier to develop long-term relationships with them.
13. Partner with like-minded freelancers. Good partnerships provide support and motivation, as well as a new stream of pre-qualified prospects. That's because your partner's already done the initial vetting for you. Try partnering with web designers, SEO consultants, other freelance writers, and small boutique marketing agencies.
14. Give away free consultations. This is especially good for bigger priced services. Casey Demchak does this with his core message platforms, which cost several thousand dollars. With the free consultations he's able to qualify the client from his point of view, better explain the product/service to them, and mitigate any objections they may have right away. Plus, he already knows they're halfway to being a good fit, because the price didn't stop them from setting up that consultation.
15. Send a snail mail report/mailer to high-quality prospects. For your outbound marketing efforts, why not go old-school and try a snail mail direct-mail piece? It gets you on their radar, because it's pretty unusual today. Do a bit of research first and target high-quality prospects that are likely to need and value your services, then go for it! Your small investment could net you a large client.
16. Pitch freelance projects to businesses looking for full-time writers. I did this recently for a local company that was looking for a full-time copywriter. I asked them if they'd be interested in working with a freelancer instead, and they were. They're now a regular client for me.
17. When pitching dream clients, offer more value than they're initially looking for. Also known as Ramit Sethi's Briefcase Technique, you can use it in any negotiation situation, like a job interview or proposal. Essentially, you prepare a proposal that includes things found in the prospect's business that you can improve and explain exactly how to do it. As Ramit explains, he knows about the problems with his business, but may not have the time or solutions to them all. Your proposal covers the initial project you may be talking about with a client, but then also other things they'd like to fix, too. The client can take that solution list and get his own people to work on it, or ask you to do it instead. BOOM! You've now just booked a whole bunch of future work from an initial meeting.
18. Write a book. It creates a difference in your branding and changes the way prospects perceive you. It lends you credibility, educates your audience, and demonstrates everything you bring to your freelance writing business: the tools, skills, philosophies, and more. Mary Lou Quinlan, expert marketing consultant and author of three books, uses her books to educate her clients and raise her company's profile.
19. Create a product, any product. Another way to change the way your prospects and clients see you is by creating a product. It should be something that "directly benefits the type of people you want to be hired by." As Paul Jarvis says, "[Your clients and prospects] will see you as doing them a favor with the product and know your name." Again, it's all about creating value for your prospects.
What other ways are you using to find perfect clients for your freelance writing business? Let us know in the comments, as we'd love to hear about them.
This article, 19 Ways to Find Freelance "Perfect Fit" Clients, was originally published by Wealthy Web Writer.

The Professional Writers' Alliance
At last, a professional organization that caters to the needs of direct-response industry writers. Find out how membership can change the course of your career. Learn More »

Published: January 6, 2016