Key Message Copy Platforms: A Dynamic Copywriting Service Every Company Needs to Start the Year off Right!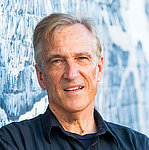 Casey Demchak
Hi, this is B2B copywriter and consultant, Casey Demchak. Thrilled to be with you this week for The Writer's Life.
I began my freelance copywriting business in the year 2000, and about six months into it I created a unique, but very simple, copywriting product I decided to call Key Message Copy Platform.
Since then, I've written dozens of Key Message Copy Platforms for my B2B medical device clients, and numerous clients in other industries as well.
This simple copywriting service has become the core of my business.
Plus, on average I consistently make $200 to $300 per hour (and sometimes much more!) on every Key Message Copy Platform I write. (On Friday I'll show you exactly how you can do the same thing!)
This week I'll be sharing a series of articles with you that:
Explains what Key Message Copy Platforms are
Tells you why they're such a great service to offer in January
Shows you a simple process for writing them
Tells you how to market and sell them to your prospects
Demonstrates how they can generate a lot of income for your copywriting business
So, let's get started!
What is a Key Message Copy Platform?
A Key Message Copy Platform is a comprehensive document (usually 12 to 15 pages) that contains all the relevant marketing messages and selling statements about a product. Its purpose is to serve as the "master messaging document" for that product.
Once completed, a Key Message Copy Platform becomes the springboard from which you can write all the marketing pieces related to that product. Stuff like sales letters, video scripts, brochures, website pages, email campaigns, e-zine articles, landing pages, and more!
Picture a 12- to 15-page document loaded with persuasive marketing messages for any product — and you have a good picture of what a completed Key Message Copy Platform looks like.
When a company writes their marketing materials based on the content in their Key Message Copy Platform, it assures that all of their promotional content will have a very consistent voice and message.
Makes perfect sense doesn't it? Now you would think every company has a Key Message Copy Platform for all their products and services. But believe me, they don't.
Instead, most companies create their marketing messages on the fly, or what I call a "make-it-up-as-they-go" basis. Why? Because marketing people are busy, rushed, and always in a hurry.
This isn't good, because making up your marketing messages "as you go" results in sales copy that's scattered and disjointed throughout a marketing campaign.
Help your clients get their new year off to a great start!
The New Year provides you with a golden opportunity to pitch Key Message Copy Platforms to your clients and prospects. Many companies launch new products early in the year. So this is the ideal time to write messaging for new products, or help your prospects refresh and revitalize their messaging for existing products.
Again, a Key Message Platform ensures the messaging in your client's marketing materials is very consistent and persuasive across all of their marketing channels — and this is essential to creating a well-oiled marketing campaign.
Plus, when you create Key Message Copy Platforms for your clients — you become the natural choice to write all the marketing materials that spring from each platform!
Do you have any questions or comments to share? I'll be right here all week ready to help you out, so feel free to leave them below.
Tomorrow, I'll provide you with an outline of how I typically structure a Key Message Copy Platform. I'll also show you a simple three-step process for writing them. So please stay tuned …
Take a lot of inspired actions and go for it!

Key Message Copy Platforms: A Unique High-Income Service That Can Skyrocket Your B2B Copywriting Success
Let this B2B "secret weapon" open doors for you — and bring you serious paydays! Expert Casey Demchak reveals how this one unique product can serve as your gateway to ongoing B2B success. Learn More »

Published: January 11, 2016