Finding Time to Write a Novel is Easier Than You Think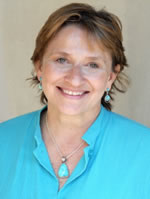 Donna Baier Stein
I know just as well as you do how hard it can seem to make the time to write.
And I sometimes look enviously at writers who publish a novel a year, all while raising four kids and holding down a full-time job!
Last summer I went to a writing conference where I heard five novelists talk about how they made time to write.
Four of those novelists had small children. All but one had full-time work separate from their writing work.
And one was even training to run a marathon!
I came away from that workshop both amazed by their productivity and inspired to step up to the plate myself … and make the time to write.
Because the thing is, it's much harder to find time to write than to make time to write.
I teach a small in-person writing class in my home. Just last night one of the students said to me, "Nothing out in the world tells me that doing my writing is important. That's why this class is so vital to me."
It's true. No one is knocking on our door, saying, "Write that book!"
So we have to do that ourselves … and surround ourselves with teachers and colleagues who encourage us to make our writing a priority.
Our culture doesn't make writing a priority.
Our families don't make writing a priority.
Our bosses don't make writing a priority.
So it's up to us to do that.
Very few of us have the luxury of having all the time in the world available. And even if we did, we might discover that it wasn't really all that helpful!
You know the saying that if you want something done, give the task to a busy person?
Instead of bemoaning the fact that you have umpteen obligations to take care of this week, why not instead figure out a way to simply build in a little time, each day, or once a week, to make your writing the priority.
If you write one page a day for 365 days, you will have more than enough pages for the first draft of a novel.
One woman in my class writes five pages a week. She doesn't write every day, nowhere near it. She's a single mom and a full time yoga teacher. And there are weeks she doesn't write a word. But she's already up to 50 pages in what I am guessing will be a saleable novel. At this rate, she'll be done by the end of the year. And who knows what lies ahead after that?
So while most of us can't just sit down and type for three straight weeks on a continuous reel of paper like Jack Kerouac did to write On the Road, there ARE a few secrets successful novelists use to conquer a writer's time squeeze.
There are ways to cultivate a writing habit with rewards and commitment devices …
… ways to divert mental energy from your everyday routine into a productive Habit Loop
… and ways to apply the psychological tools of visualization and goal-setting to the reality of the writing life
You really DO have time to write that novel you've always wanted to write.
Sometimes you just need a little help in finding it. And a little encouragement along the way.
My new program, How to Write Your First Novel – Now!, launches in February. And it promises to provide all the help and early encouragement you need.
Make the commitment now … to making your own dream of becoming a successful author come to pass.
Writing can be a solitary business. But with this new course, you'll have your hand held every step of the way.
You'll learn more about where to get ideas … make time in your busy schedule … create a compelling main character … structure a page-turning plot … and more.
And once your book is written, we'll help you choose between exciting new publishing opportunities that are out there, waiting for you to take advantage of them.
Stay tuned for more information!

The Professional Writers' Alliance
At last, a professional organization that caters to the needs of direct-response industry writers. Find out how membership can change the course of your career. Learn More »

Published: January 22, 2016