Five Ways to Keep Clients Happy and Coming Back to You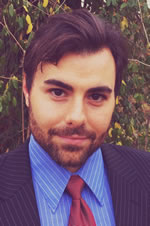 Joshua Ford
Hello, Joshua Ford back again with another tip from Bob Bly …
I can't believe we are already on the final article in this series.
In this article … you will learn ways to satisfy your clients so that they continue to use you for their copywriting needs.
These are some of the key client satisfaction strategies that Bob Bly has used over his 35-year copywriting career, to ensure his clients are happy with every piece of copy he writes before they publish or mail it.
These are proven work. You'll find them easy to implement. And of course, one of the big benefits is you'll keep your clients happy and keep them coming back to you over and over again.
Here are five specific things you can do to increase your odds of satisfying your clients.
Avoid Problem Clients
I'm sure you have had an experience working with someone … where no matter what you did … no matter how hard you tried to please them … you could not make them happy.
If a potential client is asking you to jump through a bunch of hoops before they will hire you … that's a bad sign. This is an indicator that they will be difficult to work with and hard to please.
The time spent is usually not productive, which is why it's best to let them go because your chances of pleasing client who are less problematic goes way up.
Be Easy To Work With
If you are arrogant and difficult to work with clients will not come to you for future projects. As Bob Bly says, "Don't be a prima donna."
Be humble and pleasant to work with. Clients will appreciate it and want to continue using you.
Do Your Best On Every Piece of Copy
You may take on lower paying projects at times and be tempted to give them less effort. This is the wrong attitude to have.
You want to adopt the mindset that the copy you are working on is the most important copy in the world. Regardless of how much it's paying.
There are many reasons to take this approach. One reason is that you want to build and maintain a good reputation. Having a good reputation will lead to more referrals.
You Must Believe in the Product
You must believe in the product while working on it. If you are writing copy for a product that you don't believe in it will come through in your copy.
If you have a hard time getting behind the product it's best not to take on the project.
Give Clients More Than Their Money's Worth (But Not Too Much More)
When working with a client you want to put them first.
What does this mean? It means that if there are things you can do (within reason) to make them happy you should be willing to do it.
This might include revising the copy a couple times to get it closer to what the client wants. It could mean helping them connect with vendors.
You want to try to go above and beyond their expectations. This approach will pay off with most clients and for your success in the long-term.
There you have it. This week we've explored several of Bob's secrets and strategies for attracting, qualifying, and getting new clients.
You NOW have the advantage of tapping into these proven methods and not having to bang your head against the wall trying to figure out what to do.
Using these secrets and strategies will help you avoid common problems and give you a shortcut to freelance copywriting success.
Again, these secrets are only the tip of the iceberg. They will get you going and get you off the ground.
Remember …
You don't want to just store all this information in some copywriting "knowledge compartment" in your brain and think that it will translate into results.
So, go ahead and put these tips to work for you …
Before you know it you will have a thriving freelance copywriting business that is generating high-paying clients …
All while providing you with a solid income and the lifestyle you really want and deserve.

The Professional Writers' Alliance
At last, a professional organization that caters to the needs of direct-response industry writers. Find out how membership can change the course of your career. Learn More »

Published: January 29, 2016