How to Become a Master Copywriter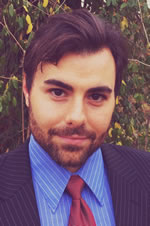 Joshua Ford
Ready for another Bob Bly "client-getting" secret?
Let's get started. Bob mentions two types of copywriters …
He says you can be a "generalist" or a "specialist".
If you choose to be generalist you would take just about any project that comes your way.
If you choose to be a specialist (which Bob and I favor) you would only do projects in a specific niche (or niches). You may go even further by only doing certain types of projects.
So, you might only do sales letters, video sales letters, and landing pages. If a project doesn't fit into one of these categories … you don't do it.
When you choose to only write for certain markets and product categories you become an expert in those. You've probably heard the saying, "Jack of all trades and master of none."
By choosing a niche you become a master in that niche …
I've read that many of the top copywriters choose to specialize in only a handful of niches. They master their niches, so that writing for them is almost second nature.
You may be thinking … why would they limit themselves like this? At least that's what I thought the first time I heard it …
They said by specializing in only a few niches you get really good at them.
You become intimately familiar with that market. You know how they think … How they buy … You also know the language and lingo of that market.
So, what would you say is easier and more natural to write for … something you know little about … or something you know well?
A market that's new to you … one you have to do a lot of research to learn … or a market you know like the back of your hand?
Let's say your client is looking for a copywriter to write for his nutritional supplement.
If he has a choice of hiring a nutritional supplement copywriter with product samples and testimonials in his market …
Or a general copywriter with little knowledge or experience with nutritional supplements …
Who do you think he's gonna choose?
If you're the niche copywriter you will stand out from the crowd. You will be the clear and obvious choice.
Isn't that what you want? To be the "go-to copywriter" for projects you like to do?
It's a good feeling to be sought after and chosen as an expert. As opposed to being chosen because you're the cheapest option.
I don't like being seen as a commodity (cheap gas, fast food) and I bet you don't either.
You can probably see how this makes sense … Think about it …
If you needed brain surgery … would you want any ole doctor slicing open your brain or would you want a doctor who specializes in brain surgery (like a brain surgeon)?
I'm guessing you'd feel more comfortable with the brain surgeon … I know I would.
Who would you guess makes more money … the general doctor or the brain surgeon?
This is another benefit to becoming a specialist.
You will make more money and be seen as an expert.
So, are you going with the "generalist" or "specialist" approach? What niche are you going to choose?
Here's what I'd like you to do …
In the comments section below … Let me know which route you're going to take and why.
I look forward to reading your comments.
Coming up tomorrow …
Another of Bob Bly's secrets to help you get more clients.

The Professional Writers' Alliance
At last, a professional organization that caters to the needs of direct-response industry writers. Find out how membership can change the course of your career. Learn More »

Published: January 26, 2016