Key Message Copy Platforms: The Nuts and Bolts of How to Build and Write Them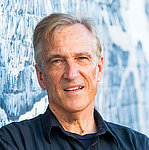 Casey Demchak
Hi, Casey Demchak here. Back with you for Day 2 of The Writer's Life.
This week I'm providing you with expert insights on how to write Key Message Copy Platforms, so you can make this unique service a dynamic and lucrative part of your copywriting business.
Yesterday I explained that a Key Message Copy Platform is a comprehensive document that contains all the important marketing statements about a product, and that it's a copywriting service every company needs.
I also told you why the New Year is a great time to pitch this service to your clients.
Today I'm going to outline the content I normally include in Key Message Copy Platforms. Then I'm going to teach you a simple three-step process for writing them.
So let's roll up our sleeves and do it!
Every Key Message Copy Platform I've written is unique to itself. In fact, no two have ever been the same. However, on average they are 12 to 15 pages long and include marketing messages that fall under these main headings:
Product tagline ideas
Description of how the product works
Unique Selling Proposition (USP) statement
Explanation of the human value benefits provided by the product
Customer testimonials and other "social proof"
Multiple marketing messages that support the product's secondary benefits
Key message benefit statements that overcome anticipated product objections
Headline ideas for use in various product marketing materials
Call-to-action lines for use in sales letters, web pages, e-blasts, etc.
(Of course there are other sections you can include, which are described in detail in my AWAI program, Key Message Copy Platforms: A Unique High-Income Service That Can Skyrocket Your B2B Copywriting Success. But these are the sections you'll almost always include.)
You have a lot of flexibility when you write Key Message Copy Platforms. This means you can add, subtract, mix/match, and customize sections to meet your clients' specific needs.
They key is to be creative and strategic in your thinking.
My simple 3-step process for writing Key Message Copy Platforms
I'm a simple guy, so I created an easy three-step process for writing Key Message Copy Platforms. I've written dozens of them over the years, so trust me — the process does not have to be any more complicated than this.
Collect and review background information about the product for which you'll be writing. The type of information you'll want to collect includes:

a. Previous marketing literature about the product

b. Memos about the product created by the marketing team

c. Technical specifications and diagrams

d. PowerPoint Presentations

e. White papers about the product

f. Competitive information

Interview your client for 30 to 60 minutes to fill in any gaps that are not covered by the background information he or she provided you.

Based on the background information you collected and the interview you conducted, write your Key Message Copy Platform and then make revisions based on feedback from your client.

a. First draft

b. Second draft

c. Polished draft
That's it. A simple three-step process for writing a straightforward 12- to 15-page document that every company needs for every product they market.
And again, the beginning of the year (that means right now!) is a great time to market this service to clients who want to get their new marketing campaigns off to a red-hot start.
Plus, once you complete a Key Message Copy Platform, your client will see you as the "content hero" for that product.
This makes you the natural choice to write all the marketing materials that spring from a Key Message Copy Platform (web copy, sales letters, brochures, e-blasts, video scripts, and more)!
If you have comments or questions I'd love to hear from you. So feel free to share them right below.
Tomorrow, I'll show you how to identify three ideal situations for marketing Key Message Copy Platforms to prospects who want to make 2016 their best year ever.
Take a lot of inspired actions and make things happen!

Key Message Copy Platforms: A Unique High-Income Service That Can Skyrocket Your B2B Copywriting Success
Let this B2B "secret weapon" open doors for you — and bring you serious paydays! Expert Casey Demchak reveals how this one unique product can serve as your gateway to ongoing B2B success. Learn More »

Published: January 12, 2016